Header Image

Kelsey Creek Community Park features 150 acres of forest, meadows and wetlands in the heart of Bellevue, offering a glimpse of this city's rural past. Two historic barns sit prominently on the crest of a hill, overlooking shallow valleys on each side. These barns, listed in the State Heritage Barn Register, were once home to the Twin Valley Dairy.
Kelsey Creek Farm Park features hiking and jogging trails, picnic areas, a playground, wetlands, open grassy areas, creeks and forests. The historic Fraser Cabin sits on the hill adjacent to the park's historic dairy barns. The Eastside Heritage Center hosts drop-in programs for visitors, and the city offers a number of log cabin programs.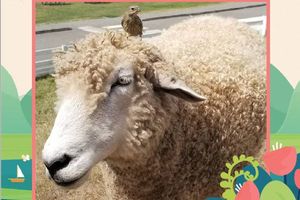 April-June Programs
Kelsey Creek Farm offers a variety of farm-themed programs for all ages. Meet our animals, learn about the history of the farm, take a class about garden to table nutrition, or volunteer your time. Programs and camps offered year-round. 
Summer Day Camps
Kelsey Creek Farm offers a variety of summer day camps and activities for ages 4-18. From traditional day camps with extended care to half day farm camps, to teen volunteer activities, we have fun for everyone.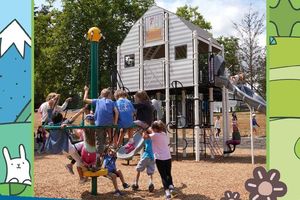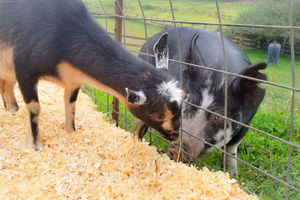 Kelsey's Animals
Kelsey's farm animals function as educational animals and are used in classes, programs, and special events. Watch a video about Kelsey's goats!
Kelsey Creek Pollinator Project - Coming Soon!
Kelsey Creek Farm was awarded a grant through the Neighborhood Enhancement Program to install an observation hive. We are in the process of remodeling one of our old chicken coops into a building that will house our observation hive. We expect the bees to arrive in early May.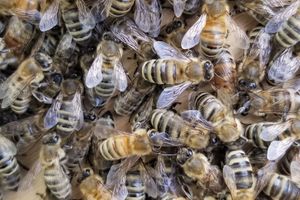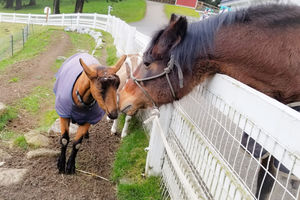 Sponsor a Kelsey Farm Animal!
The animals at Kelsey Creek Farm are an essential part of our community's education and enjoyment. Your support helps us provide the highest quality care for the animals.
Become a Kelsey Creek Farm Animal Sponsor! Simply click on the link below or email kelseycreekfarm@bellevuewa.gov for an application. Care and custody of your animal stays with Kelsey Creek Farm. You can sponsor any of the following farm animals: pony, pig, sheep, goat, cow, rabbit, cat, duck and chicken. Sponsorship levels are available from $25 to $250.
Kelsey Creek Farm's mission is:
To preserve the site's natural resources;
To share its historic farm environment with the community through education;
To provide free and/or affordable programs, activities and events;
To support and interpret this unique and treasured public farm.
No Pets Allowed In Barnyard
When visiting Kelsey Creek Community Park, all dogs and other pets must be on leash at all times. Out of respect to the farm animals' health and well-being, all pets are strictly prohibited from the barnyard.
 Call 425-452-7688 before visiting Kelsey Creek Farm to ensure the facility is open.
In the event of inclement weather, the City of Bellevue Parks & Community Services Department will make every effort to clearly communicate the status of facilities and programs, scheduled special events, and rentals. Administration will make an operational decision based upon the safety of participants and employees, and the ability to appropriately staff programs and facilities.
As a general rule, if the Bellevue School District is closed due to a weather event, all Parks & Community Services Department classes and programs will be cancelled for the entire day. If the Bellevue School District is on a delayed schedule, then call the facility for an updated status report. Select facilities may be open for drop-in activities at a modified level. If you are unable to reach the facility, then call the Parks & Community Services Department general information number at 425-452-6885.
Inclement weather can affect park use and trail conditions. Please use caution when visiting park sites during poor weather as trails and other park facilities may become wet and slippery. Park trails may also be closed.