Header Image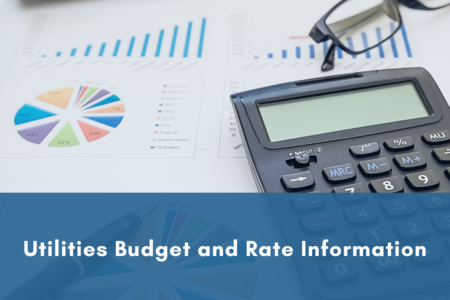 City Council adopted Utilities budget and rates for 2023-2024. Learn how rates are set and how Bellevue Utilities manages costs. 
In this short video, Director Nav Otal discusses Utilities rate-setting process and frequently asked questions on the topic.
Utilities' Rates Overview
The City Council approves new rates for Bellevue Utilities that go into effect every January 1. Rates are reviewed regularly to ensure the level of service expected by customers continues to be provided.
2023 Utilities Water, Sewer, and Stormwater Rates
Combined Monthly Bill Comparison
The chart below shows that Bellevue Utilities' rates are competitive with what neighboring cities charge. 
Water
Charges are based on the size of your meter and the amount of water you use. Water use is billed in units of 100 cubic feet (1ccf). 100 cubic feet of water equals 748 gallons.
Sewer
Charges for single-family homes include a wastewater treatment charge from King County Metro and volume charges based on average water use between December 15 and June 15. Multifamily has a per-unit rate with additional charges based on water use over the minimum amount. Wastewater charges for businesses are based on a charge from King County Metro and a volume charge determined by your water use.
Storm and Surface Water
Flood prevention/care of streams and lakes service charges are based on the square footage of your property and the percentage of impervious surfaces (roofs, driveways, decks, etc.)
Rate Documents
---