Published September 2 2022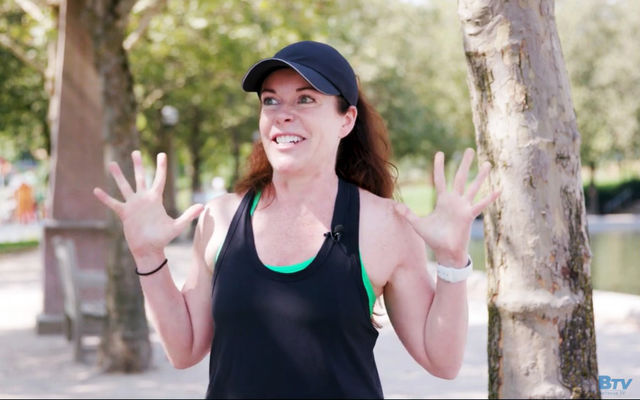 600 locals among 9,000 runners in Rock 'n' Roll running event
More than 600 runners from Bellevue and thousands more from 38 states and several international locations will take part this weekend in the St. Jude Rock n' Roll Washington running event, which features live music along the course routes to include a half marathon, 5K and kids run. 
"The benefit to the community for having this race in Bellevue is it makes people more aware of our wonderful city, how beautiful it is," said Kate Hildyard, a Bellevue runner participating in the event.
The 5K and kids run take place on Saturday, Sept. 3, and the half marathon is Sept. 4, with live music and road closures during the morning hours of both days. In addition, the event kicks off with an event expo and participant packet pickup at the Bellevue Hyatt starting Friday afternoon, Sept. 2. 
With more than 9,000 runners registered for either the half marathon or 5K, residents should expect Bellevue to be bustling with people this weekend and should use GPS to find the official detours around the courses. There are also still opportunities to volunteer with the event. Visitors are welcome to cheer on participants and enjoy free live music.
Street Closures
Full street closure information, including course routes, is available at Rock 'n' Roll Washington. You can also get more information on the city's Rock'n'Roll Running Events page. Here are some key locations and times for closures:
Downtown Park – While the park remains open over the weekend, it will serve as event headquarters, so the west parking lot will be closed starting Friday evening until Sunday afternoon and the park will be the location for the main music stage of the event, port-a-potties and event-related equipment and tents. The park's south lot will be closed for most of the day on Sunday. Event parking is at nearby Bellevue Square.
Staging areas – 100th Avenue Northeast between Northeast First and Northeast Fourth streets (west of Downtown Park) will close starting at 7 a.m. Saturday until event activities wrap up around 3 p.m. Sunday. 
Start and Finish areas – Streets near Downtown Park, including Bellevue Way between Northeast Fourth and Main streets, and 100th Avenue Northeast between Second and Main streets, will serve as chutes for the start and finish lines of races, and will close for the 5K between 5 a.m. and noon Saturday and 2 a.m. to approximately noon Sunday for the half marathon.
Course routes – Streets along the running course routes will be closed from approximately 5-10 a.m. on Saturday and 2 a.m.-noon Sunday. A table listing all road closures and times for both days is available. 
Race organizers along with city staff will be monitoring the entire event to ensure safety for all participants, spectators and travelers in the course area over the weekend. If you have questions, complaints or want to report something related to the event, please email community.cgi@ironman.com. If you need a non-emergency issue addressed that requires a first responder, you can use the Bellevue Police non-emergency line at 425-577-5656. Please only call 911 for emergencies. 
Rock 'n' Roll Washington has full event information.
About Bellevue 
Known as a "City in a Park" with nearly 100 parks and a vast network of trails and greenbelts, Bellevue is the fifth largest city in Washington. The Eastside city spans 33.5 square miles from Lake Washington to Lake Sammamish. As part of the Innovation Triangle, Bellevue is the high-tech and retail center with a downtown skyline of gleaming high-rises, a diverse population of more than 145,000 and schools that are consistently rated among the best in the country.