Published September 30 2021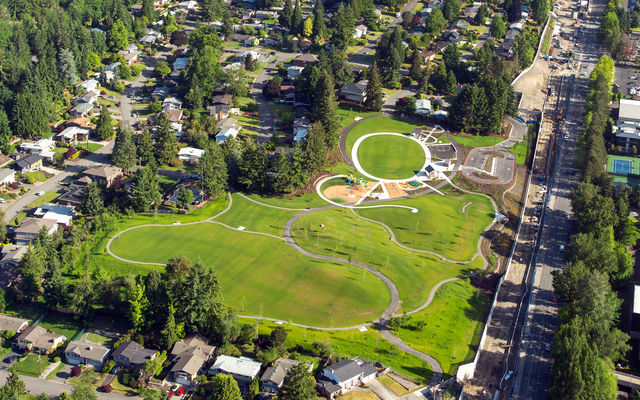 Join Parks & Community Services Director Michael Shiosaki and staff to provide ideas about Bellevue's long-term plan for parks, trails and open space at a virtual Neighborhood Leadership Gathering on Thursday, Oct. 7, 6:30-8 p.m. 
The parks plan provides policy and guidance on the acquisition, development and management of parks and open space citywide. It is also the blueprint for city capital budgets that fund park development. Many of Bellevue's iconic parks and trails, such as Meydenbauer Bay Park or the recently opened Surrey Downs Park, started as ideas in the parks plan. 
The parks plan is updated about every six years, with the current one adopted in 2016.  
Public outreach for the 2022 plan is happening this fall. A virtual public hearing was held in September. There will be more formal opportunities to weigh in before adoption of the plan is expected in the spring.
The following questions can help prompt ideas.  
What do you like about Bellevue's parks, trails and open spaces? Are there any improvements that could be made?
How can we provide safer and expanded access to parks and trails?  
What can be done to ensure all populations in Bellevue benefit from our parks system?
To share ideas or for more information, contact parks planner Ryan Walker (rwalker@bellevuewa.gov or 425-452-4280). Project updates and information, including the current plan, can be found at BellevueWA.gov/park-plan. 
RSVP to neighborhoodoutreach@bellevuewa.gov or call 425-452-6836 to receive the Zoom link for the neighborhood gathering. For alternate formats, interpreters or reasonable accommodation requests, please phone at least 48 hours in advance 425-452-5372 (voice) or email neighborhoodoutreach@bellevuewa.gov. For complaints regarding accommodations, contact the ADA/Title VI administrator at 425-452-6168 (voice). If you are deaf or hard of hearing, dial 711.