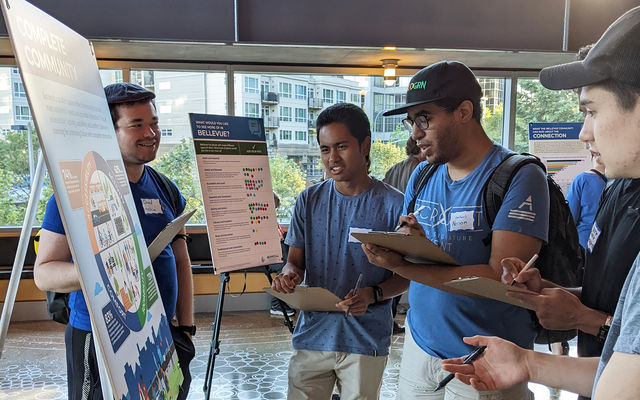 Upcoming Housing Forums will guide future city policy
Three upcoming Housing Forums will provide an opportunity for community members to discuss future housing options in Bellevue. Input from the events will be shared with the Planning Commission and City Council and used to inform future city policy.
Housing that meets the needs of people at all stages of life is a key component of the city's Council Vision and has been a major focus for Bellevue residents. Planning for housing is also a major part of the Comprehensive Plan update now underway.
The planning team has received comments from residents reflecting a strong interest in having more housing options in Bellevue, including more small starter homes, senior-friendly housing and family-sized apartments. There has also been support for more housing that has easy access to shops and services and improving the walkability of neighborhoods.
There are opportunities to participate in each of the Housing Forums.
Saturday, March 18, 10 a.m.-1 p.m. at Crossroads Community Center. This will be a drop-in event. People may come at any time and stay for as long as they like. 
Tuesday, March 21, 6-8:30 p.m. at East Shore Unitarian Church. This will be an interactive workshop and presentation with opportunity for in-depth, small-group discussion
Thursday, March 23, Noon-1 p.m., virtual event. Hear a short presentation from city staff with time for questions. 
Refreshments will be served at the two in-person events. Learn more and sign up to attend. 
Bellevue's Comprehensive Plan outlines a vision for the future and sets policy direction to get there. It's used by the City Council, boards and commissions, and staff to make decisions around housing, transportation, parks, economic opportunities and more. To provide input on Bellevue 2044, the Comprehensive Plan update, visit EngagingBellevue.com/bellevue-2044.