The Bellevue Aquatic Center is committed to providing inclusive recreational opportunities for every member of our community. Our Warm Springs pool is equipped with accessibility features, including ramps and lifts, to make it easier for individuals with disabilities to enjoy swimming.
Browse through the below photos to view our ADA components. In addition, take a virtual tour of our facility with the 360-degree photos* of our pools and locker rooms, for a better sense of our facility and the amenities we provide.
*Best viewed on desktop.
Accessible Features
The Warm Springs pool at the Bellevue Aquatic Center is equipped with accessible components such as sound panels, pool lifts and accessible ramps into the pool. 
360-Degree Photos
To view: using mouse - click once to stop motion, click & drag to pan photo up, down, left and right; scroll to zoom in or out.  
Blue Lagoon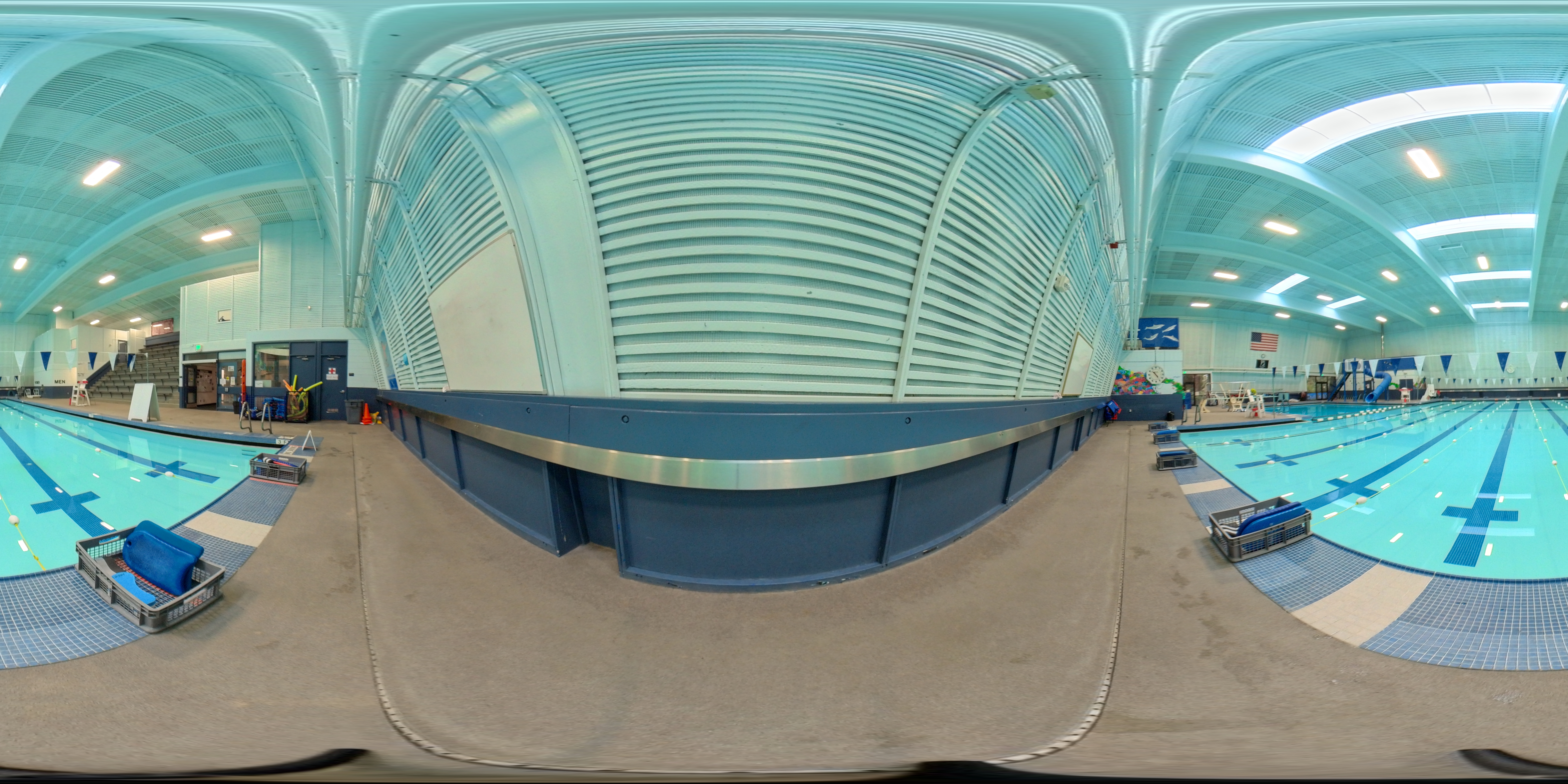 The Blue Lagoon is maintained at 82ºF, and features six 25-yard lap lanes and an attached 13-foot dive tank with a diving board and water slide. The Blue Lagoon is used for open, lap and masters swims, water aerobics, swim lessons and swim teams.
Warm Springs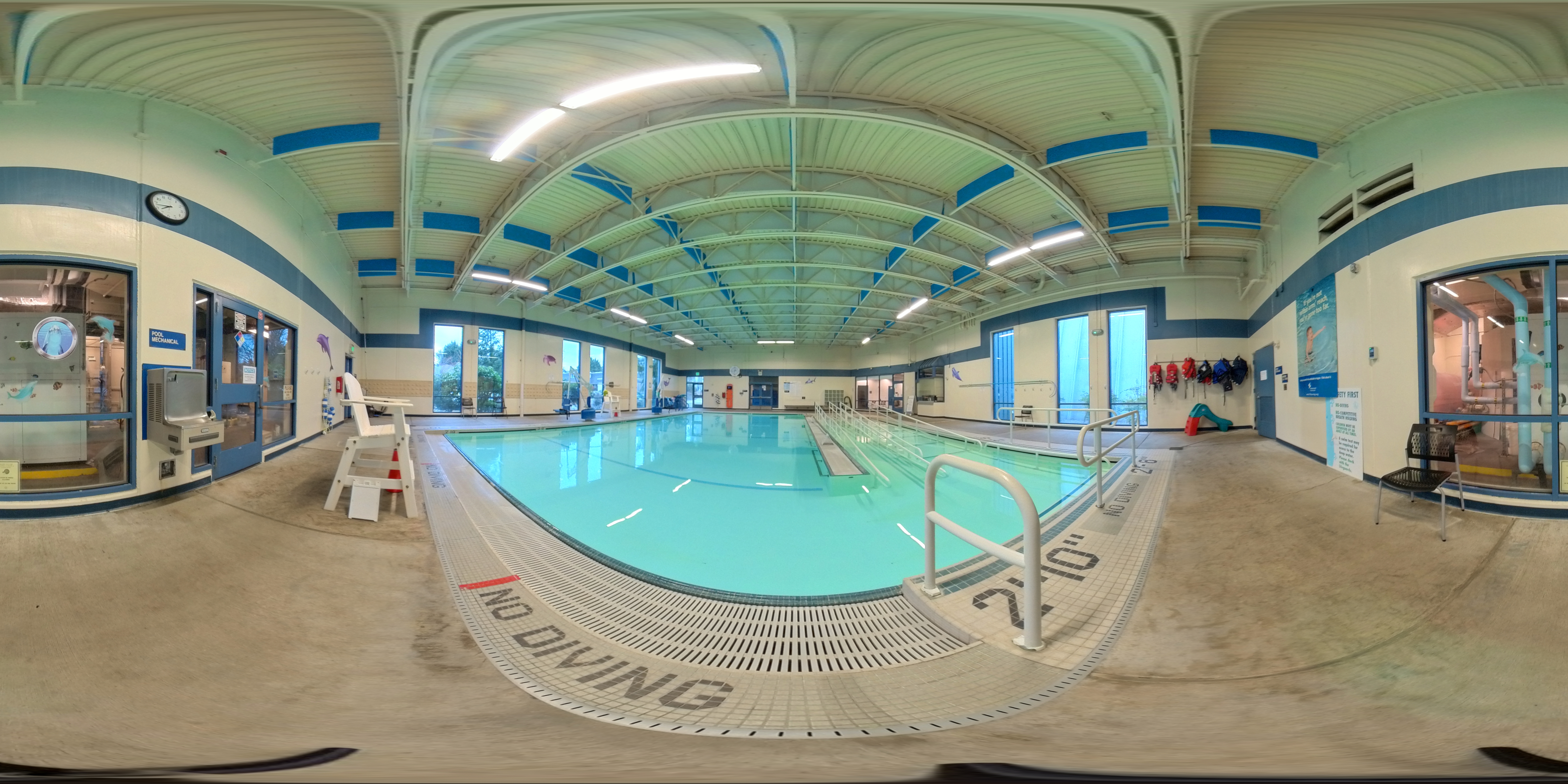 The Warm Springs pool is maintained at 92º F and is used for water therapy, swim lessons and open swim. Open for individual exercise for patrons 13 years of age and older, Warm Springs has accessibility features including a wheelchair ramp, gradual entry and two lifts.
Locker Rooms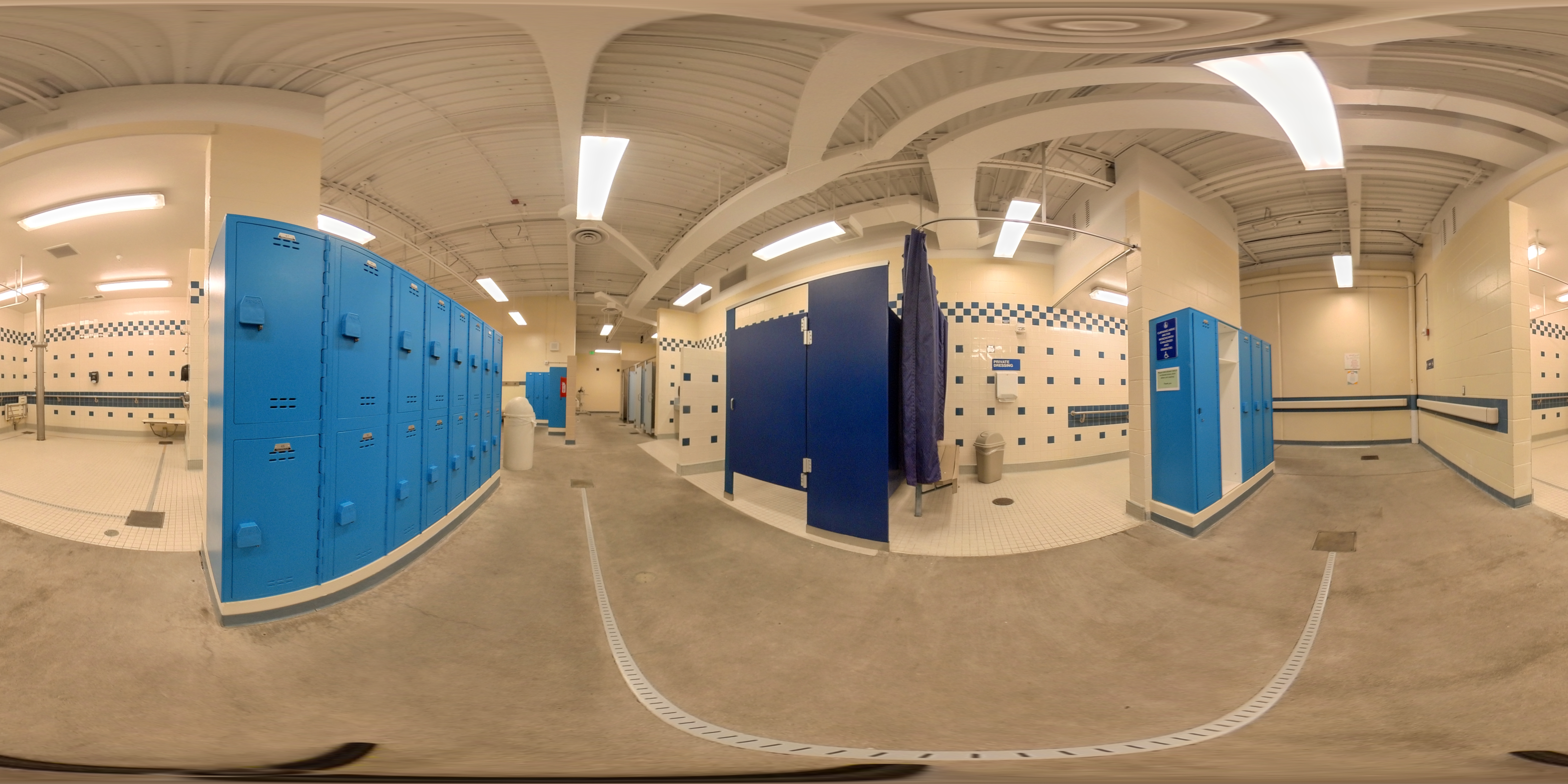 The BAC's accessible locker rooms include showers, changing stalls and lockers.