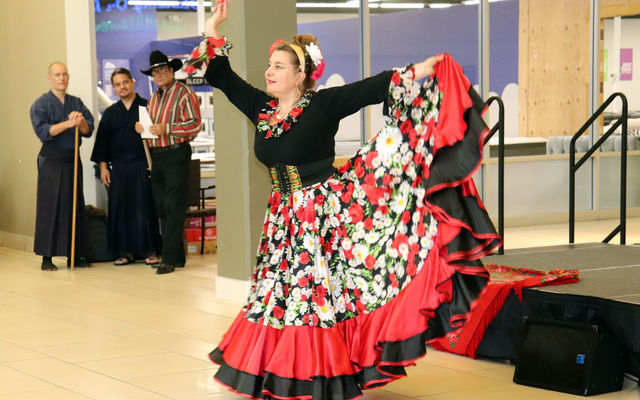 In celebration of Welcoming Week, Bellevue and other Eastside cities and community organizations are hosting several events on and around the week of Sept. 8-17. 
Welcoming Week is actually a national, annual event affirming inclusion for everyone in the United States, particularly its newest residents. The Eastside Refugee and Immigrant Coalition coordinates Eastside Welcoming Week, which features events in Bellevue and neighboring cities. 
Welcoming Week is a natural fit for Bellevue, one of the more diverse cities in the region. The City of Bellevue is committed to creating welcoming and inclusive places where everyone can prosper together. 
The mayors of Bellevue, Issaquah, Kirkland, Redmond and Sammamish will issue a joint proclamation inviting the community to connect across differences at Welcoming Week events. 
The City of Bellevue is hosting a resource fair and a special edition of its Cultural Conversations lunch program. Other Welcoming Week programming in the city can be found at the city's Welcoming Week page.
Resource Fair
The Bellevue Diversity Advisory Network (BDAN), which advises the city on how to best serve its diverse communities, is cohosting a resource fair on Saturday, Sept. 16, at the Crossroads Bellevue mall.
In partnership with the Chinese Information and Service Center (CISC), BDAN has invited local agencies, organizations, businesses and community partners to introduce their services to immigrants and residents at the fair. 
Cultural Conversations: When Friends Become Family
At this event where people from different backgrounds connect, outreach coordinator Sarah Ballard and her friend Mayara Bates will share how they've adjusted to living in a new community. 
The meeting will be Tuesday, Sept. 12, 1-2:30 p.m., at Crossroads Community Center, 16000 NE 10th St. Please reserve your seat by emailing neighborhoodoutreach@bellevuewa.gov.