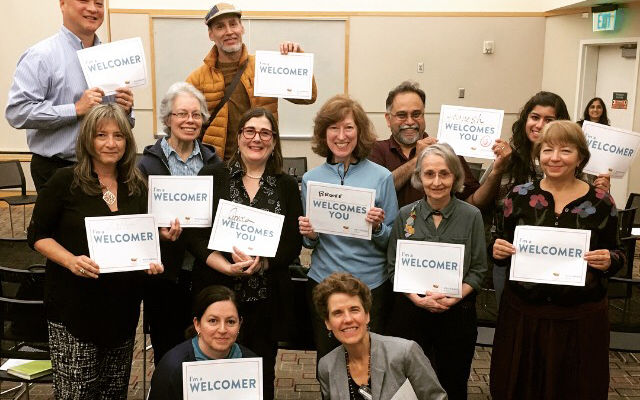 Eastside cities and community organizations will celebrate Welcoming Week with over 32 events Sept. 13-22. For this time dedicated to welcoming new immigrants, local residents in the area are invited to engage through the sharing of cultural traditions, art, dance and food. 
The city councils of Bellevue, Redmond, Kirkland, Issaquah and Sammamish issued a joint proclamation Sept. 3, for the fourth annual Eastside Welcoming Week. In addition to celebrating new immigrants, Welcoming Week gatherings and festivities will provide information about resources provided by libraries, health centers and family service providers. 
Bellevue will host nine events, including: 
music and dance performances at the Marketplace @ Factoria and the Highland Community Center;
an exploration of identity and cultural heritage in food with the Cultural Conversations women's group;
a seminar at the Bellevue Botanical Garden on the importance of diversity and inclusion in gardens; 
a mask-making community art project at the Northwest Arts Center; and 
visual art, music and talks on the theme "Taking Root" at the 10-day Bellwether Art+ festival.
Bellevue has grown from a quiet suburb into a dynamic, international and multicultural city. As part of its Diversity Advantage Initiative, the city provides cross-cultural outreach and engagement opportunities, implements equity-driven policy change and strives to provide inclusive, accessible services.
Details about the events and more information about Eastside Welcoming Week is available at EastsideWelcomes.org. 
Welcoming Week is sponsored by Welcoming America, a nonpartisan, nonprofit organization that supports local outreach efforts to build bridges between newcomers and long-time residents.
For questions, please contact Yuriana Garcia Tellez, diversity outreach and engagement administrator (ygarcia@bellevuewa.gov or 425-452-7886).
 
Published on 09/04/2019