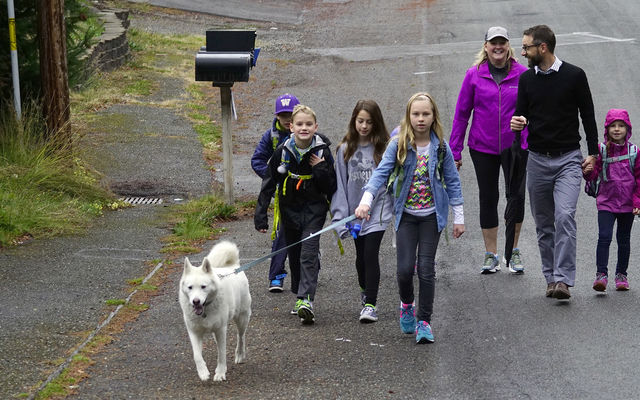 The city has completed work on its Vision Zero Strategic Plan, which outlines how Bellevue will strive to eliminate traffic deaths and serious injuries on its streets by 2030. 
City staff collaborated on the strategic plan using a "safe systems" approach endorsed by the City Council last June. The approach includes four components – speeds, people, vehicles, streets – and the same number of supporting elements: data, leadership, partnerships and culture. 
"The completion of our Vision Zero strategic plan is a milestone in our effort to make Bellevue streets safer for everyone, no matter how they choose to get around," said Mayor Lynne Robinson. "I'm looking forward to its implementation because doing so will help our community avoid the pain and loss caused by preventable traffic crashes. Thanks to everyone who contributed to the plan." 
The latest illustration of the safe systems approach is the city's first pedestrian road safety assessment, conducted during March on Northeast Eighth Street, identified as one of Bellevue's high-injury corridors. With funding from the city's Vision Zero Safety Program, and in collaboration with regional, state and federal partners, the work will help determine what improvements are needed to make the roadway safer. 
In support of this effort, a community group called Complete Streets Bellevue hosted  "walking audits" along Northeast Eighth Street in early March. Feedback from the audits will be included in a report that's incorporated into the road safety assessment. 
Bellevue's Vision Zero commitment began in 2015 when the council passed a resolution endorsing Vision Zero; the following year council approved an ordinance adopting Vision Zero amendments into the city's comprehensive plan. 
The work today is more important than ever. In the two-year period, 2019-2020, nine people were killed in collisions on Bellevue streets. More information about the city's Vision Zero effort is available at BellevueWA.gov/vision-zero.