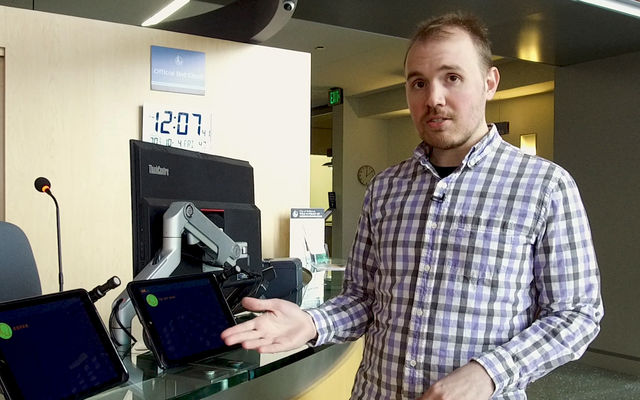 The latest episode of
Lake to Lake
 showcases some ways the city is using technology to improve increase access for all. Bellevue welcomes the world. These advances make the welcome a little warmer.
Tablet computers with translation software help reduce language barriers. 
Hearing loops and other devices allow people with hearing impairments and those speaking limited English be more engaged at events. 
New wheelchair chargers at City Hall and other city facilities make it easier for wheelchair users to get around.
Lake to Lake is produced by Bellevue Television, and is available on channel 21 and the
Bellevue Television YouTube channel
.  For more information, email
BTV@BellevueWA.gov
.  
Published on 10/25/2019