Published November 16 2023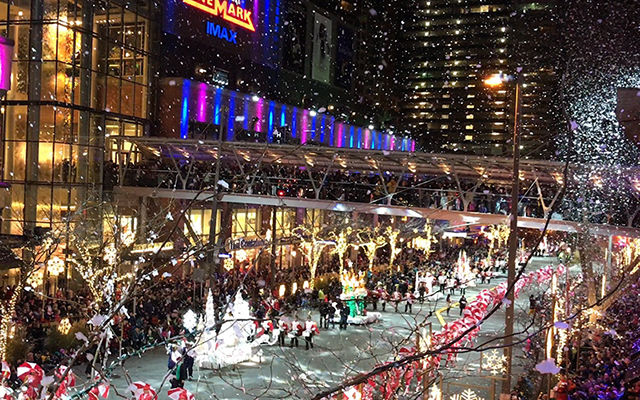 Annual celebration one of many holiday events in Bellevue
The holiday season is quickly approaching, and with it comes the popular Snowflake Lane in downtown Bellevue. The annual performance features lights, music and a parade nightly Nov. 24 to Dec. 24, starting at 7 p.m., requiring the following street closures 6-7:45 p.m.
Bellevue Way Northeast from Northeast Fourth Street to Northeast Eighth Street.
Northeast Sixth Street from Bellevue Way Northeast to 105th Avenue Northeast.
During the closures on Bellevue Way, visitors to the Bellevue Arts Museum may park in the underground parking at both Lincoln Square North (Westin Hotel) and Lincoln Square South (W Hotel). Both garages are accessible from 105th Avenue Northeast.
Please walk, roll, drive and take transit safely this holiday season. Allow extra time to get to your destination, and always keep the weather conditions in mind. Watch for people in crosswalks and driveways, especially downtown and near construction zones. 
Interested in trying a new mode of transportation to get to your holiday event? Visit ChooseYourWayBellevue.org for more information on walking, bicycling, taking transit and carpooling. Visit Bellevue's free shuttle service, BellHop, is also available for travel downtown, as well as to and from the Bellevue Botanical Garden.
Some other annual winter favorites are also starting soon.
Information on traffic impacts can be found year-round at Traffic Advisories and on the Transportation Department's X account. You can also check traffic real-time with the Bellevue traffic map and cameras.