Published November 16 2022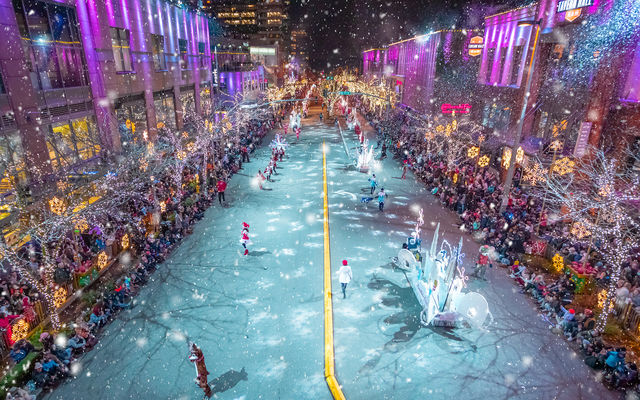 Bellevue's holiday events season makes its return with nightly performances at the popular Snowflake Lane Nov. 25-Dec. 24. The parade starting at 7 p.m. each evening will require the following street closures:
Bellevue Way Northeast, from Northeast Fourth Street to Northeast Eighth Street, 6:30-7:45 p.m. 
Northeast Sixth Street, from 105th Avenue Northeast to Bellevue Way Northeast, 6-7:45 p.m.
During the closures on Bellevue Way, visitors to the Bellevue Arts Museum may park in the underground parking at both Lincoln Square North (Westin Hotel) and Lincoln Square South (W Hotel). Both garages are accessible from 105th Avenue Northeast. 
Additional holiday events activities include Bellevue Parks' Garden d'Lights at the Bellevue Botanical Garden (Nov. 26-Dec. 31); the Bellevue Downtown Ice Rink (Nov. 18-Jan. 8), presented by Symetra, at Downtown Park; holiday performances at the Meydenbauer Center Theatre (Nov. 25-Dec. 23); KidsQuest Children's Museum's Gingerbread Workshop (Nov. 25 and 26), at the Hyatt Regency Bellevue.
Please walk, roll, drive and take transit safely this holiday season, and allow extra travel time to reach your destination safely. In the downtown area, watch for pedestrians in crosswalks and driveways, especially near construction zones. 
Also, consider using other modes of transportation when heading downtown. Information about transportation options is available at ChooseYourWayBellevue.org. 
Keep up to date on traffic impacts by checking traffic advisories, updated weekly, the real-time Bellevue traffic map and cameras and Bellevue Transpo, the Transportation Department's Twitter channel.