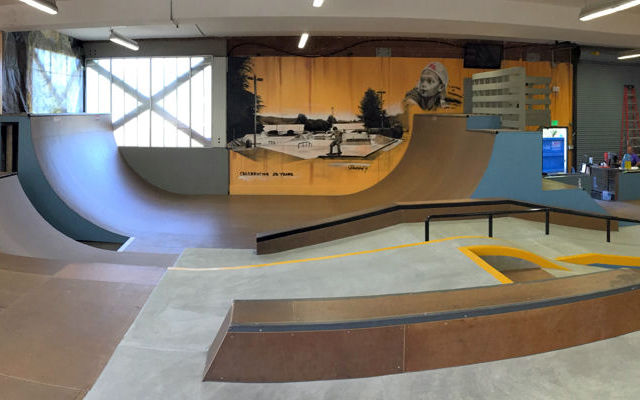 Skaters and NBCC program participants rejoice! After closure of more than a year due to the pandemic, the Bellevue Indoor Skate Park reopens today (Thursday, April 8) and North Bellevue Community Center will follow suit Monday, April 12.
King County is in Phase 3 of Healthy Washington's Roadmap to Recovery, which allows indoor recreation facilities to operate with limited capacity.
The skate park, 14224 Bel-Red Road, will be open each week, Thursday through Saturday, for one session, 3-4:30 p.m. Preregistration is required using the keyword "skate."
North Bellevue Community Center, 4063 148th Ave. NE, will reopen on Monday, April 12, and be open weekly Monday, Wednesday, and Friday, 9 a.m.-6 p.m. for preregistered participants of Silver Sneakers, the fitness gym, billiards, ping pong, pickleball and line-dancing. Preregister for programs or call 425-452-7681. Only preregistered participants of programs may enter the facility. The center's  up-to-date program offerings are at North Bellevue Community Center.
Skate park hours will expand within current state guidelines based on demand. Skaters must wear a mask and stay six feet from people who do not live in the same household. One spectator is allowed per skater under the age of 18. Open skate is limited to 15 participants.
Helmets are required and safety gear is recommended; these items currently are not available for rental. Helmets and pads are available for purchase from the skate park pro shop. 

For the status of all park facilities during the pandemic, please consult COVID-19.
Published on 04/08/2021