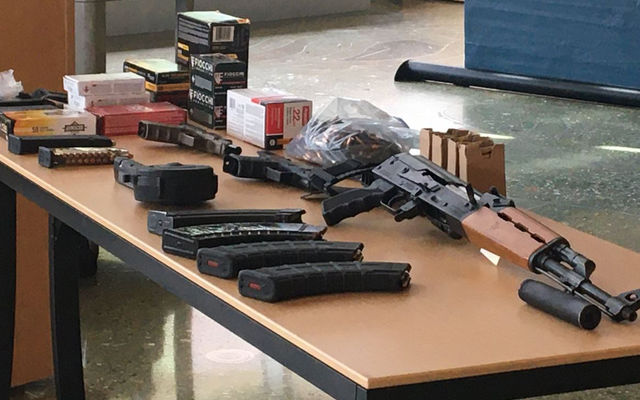 Using video clips supplied by residents, Bellevue police have arrested 23 people connected with looting and destruction downtown on May 31, and have recovered more than $50,000 in merchandise. Detectives have identified nearly 100 more suspects, and are continuing those investigations.  
 
"That evening, we saw a coordinated attack on Bellevue businesses," Police Chief Steve Mylett said. "The criminals exploited protests over George Floyd's homicide and used it as an opportunity to loot and destroy businesses. 
"Bellevue has seen many peaceful protests since Mr. Floyd's death, and we welcome them all," Mylett added. "But the criminals who engaged in the violence are on notice; they won't get away with it. We have dedicated extensive resources to investigate these crimes and will take as long as necessary to identify and arrest those responsible. 
"I cannot emphasize it enough, the behavior leading to these arrests has absolutely nothing to do with people raising their voices in opposition to Mr. Floyd's death or demands to end systemic racism," Mylett said.
Many residents have sent the police video and photographs of looters breaking into shops and loading vehicles with stolen merchandise, which the police are using to identify suspects. 
 
The recent arrests included one June 19 of a 26-year-old Renton man, arrested on charges of second-degree burglary, possession of stolen property, methamphetamine and dangerous weapons. Investigators recovered $19,000 worth of suspected stolen merchandise, alcohol and tobacco products, as well as an AK-47, a 10mm pistol, stockpiles of ammunition and cash.
Chief Mylett continued, "We are just beginning to make arrests in these cases. The public has sent in 10-thousand or more pieces of video and pictures of the looting and violence on May 31. Together with our regional and federal partners, we will bring those responsible to justice."