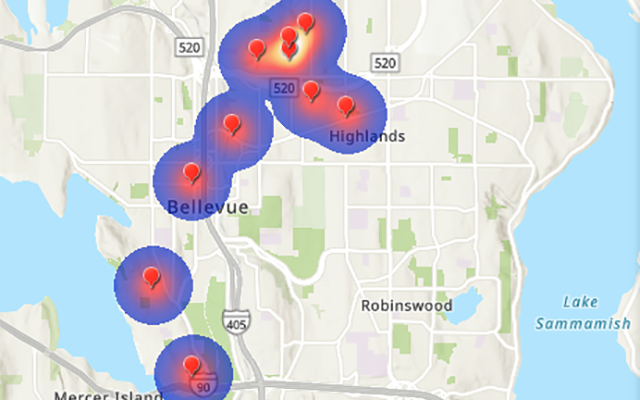 Avoid injuries and/or $1,000 fines. Head over to the Bellevue Family 4th for a great fireworks display.
Setting off your own fireworks in Bellevue is illegal, and police officers and firefighters will conduct fireworks emphasis patrols throughout the city on July 4. On that night residents can use a new "report fireworks" category in the MyBellevue app or web portal to easily report illegal fireworks in their neighborhood.

In the video above, Bellevue Fire Marshal Ken Carlson discusses the dangers of illegal fireworks, the penalties, the new way to report them and "Respect the Ban" signs you can post on your lawn.
Fireworks, when used incorrectly, can cause great harm to us, our pets and our communities, so outside of permitted displays such as the Family 4th, the use of fireworks has been illegal in Bellevue since 1994, with fines of up to $1,000 for violations. 
Nonetheless, the city routinely receives complaints about the use of fireworks throughout the year, particularly around Independence Day. Nationally, thousands of people, most often children and teens, are injured while using fireworks. They cause fires, devastating burns, injuries and even death.
In 2018, 301 fireworks-related injuries and/or fires were reported to the state Fire Marshal. July is usually dry, so fireworks are often the unfortunate and unintended cause of fires. Last year fireworks caused 92 reported fires, which resulted in $161,475 in property loss in Washington. The National Weather Service is predicting drought conditions for the state this summer.
Bellevue Fire and Police recommend that people take advantage of the Bellevue Family 4th and other elaborate, free public displays around the region. Licensed professionals manage these displays in coordination with fire departments, with the safety of everyone as a primary focus. 
The best way to protect you and your family is to not use fireworks – period. Please spread the word that fireworks are illegal in Bellevue. You can "host" a yard sign or ask us (cjolson@bellevuewa.gov or 425-452-6995) to send a reminder to a neighbor who may not have gotten the word.