Published December 11 2020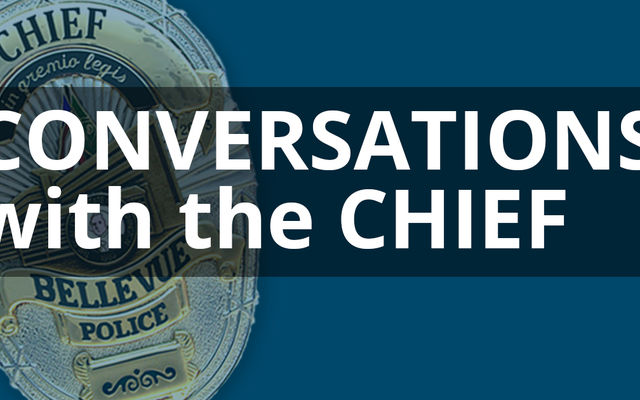 Given pandemic protocols, Bellevue police officers have not been able to meet residents informally in 2020 as they have in recent years through the "Coffee with a Cop" program. To make up for that, Chief Steve Mylett is inviting residents to join him on a Zoom chat on Thursday, Dec. 17, at 11:30 am.
In "Conversations with the Chief," Mylett will offer a general update on police activity and take questions.
If you wish to attend, please register. You will receive the ZOOM invite the day before the event.