Published November 7 2023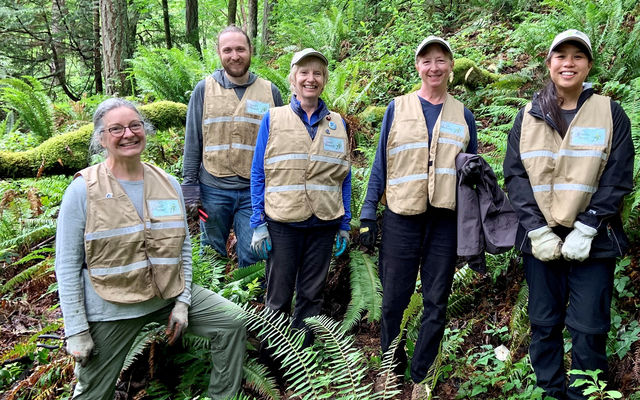 People with a passion for the environment and Bellevue parks can train to become Bellevue Naturalists. These parks advocates help lead park tours and restorations and participate in a variety of other projects that benefit Bellevue's natural resources. Those interested can apply online by 4 p.m., Thursday, Nov. 30.
The naturalist training, open to adults, is designed to develop a group of dedicated community volunteers trained in environmental awareness and stewardship. The upcoming session is Feb. 6 to April 25. Classes are Tuesdays and Thursdays, 6-8 p.m., and Saturdays (times vary). 
Training is a mix of weekday evening Zoom classes and in-person (mostly Saturday) field trips. This program is free with a volunteer commitment of 100 hours of service.
Ideal candidates will have an enthusiasm for learning and a passion for the outdoors. Bellevue residents will have priority for selection, but residents of other cities will be considered if space allows.