Published September 11 2023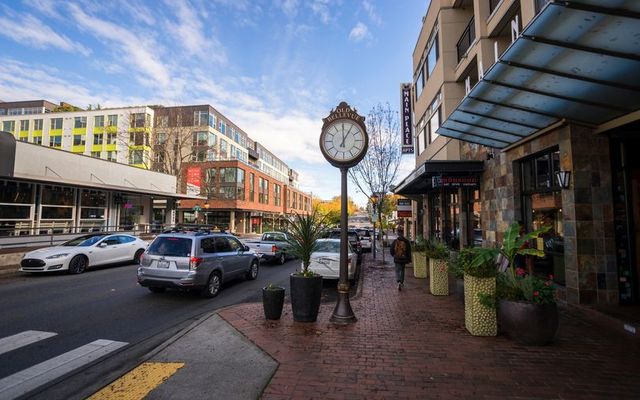 One-night event hosted by Old Bellevue Merchants Association 
Just in time for a bit of beautiful summer weather to close out the season, the city has partnered with the Old Bellevue Merchants Association to open a two-block section of Main Street to pedestrians for a Wine Walk and several other activities for all ages on Thursday, Sept. 14. 
The event will take full advantage of the additional outdoor space provided by the street closure between 101st and 103rd avenues with outdoor seating, a selfie station, expanded dining areas and live music. While a portion of the street will be closed to vehicles, signed detours will be provided, access to all off-street parking garages will be maintained and emergency vehicle access will be accommodated as needed during the event. The Wine Walk and live music is 4-8 p.m. and the street closure is 1-10 p.m.
"The Wine Walk is a great opportunity to fully activate our neighborhood in Old Bellevue. It supports our vibrant downtown and our Grand Connection vision of connecting people to unique places and activities from Meydenbauer Bay Park through downtown to Eastrail," said Mayor Lynne Robinson. "We expect to welcome more than a thousand people to this end-of-summer event, benefiting area merchants, restaurants and attendees looking to explore this unique area in a new way."
The City of Bellevue will assess the success of this event to gauge whether the opening of Main Street to pedestrians is a viable economic driver that could be a part of future events. The Wine Walk is just part of the street activation, which will include expanded outdoor dining, to-go specials at local restaurants and live music, all made possible by utilizing the street space for business and pedestrian use. 
While the Wine Walk takes place inside merchant locations and requires a ticket to participate, the expanded Main Street experience is free and open to all.
"Bellevue is extremely lucky to have such a treasured neighborhood in Old Bellevue, full of independently owned businesses, restaurants and an inviting environment," said Jesse Canedo, Bellevue's chief economic development officer. "The OBMA and the business owners here are committed to trying unique things to support both the Bellevue community and its rising entrepreneurs, helping to maintain Bellevue's culture of innovation and independence."
Parking will be available in nearby garages, and visitors are encouraged to carpool, take transit or use the new Bellhop service to get to the event. 
More information on the Main Street closure is available on Traffic Advisories. OBMA has more information about the Wine Walk, entertainment and available transportation options.