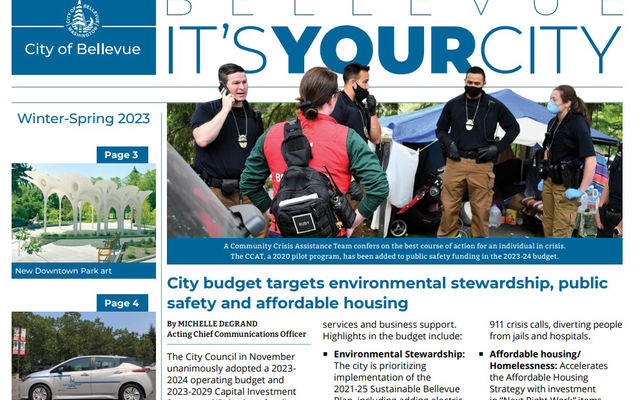 The Winter/Spring issue of It's Your City arriving in Bellevue mailboxes this week focuses on a 2023-24 budget that supports environmental stewardship, public safety, affordable housing and equity. Construction of Bellevue's first new fire station in decades is also featured.
We're also taking the opportunity to celebrate the city's 70th anniversary with pictures and stories that trace the community's roots from a Coast Salish fishing village to high-tech hub of the Eastside. 
Other articles cover daring artwork at Downtown Park, an effort to update our tree code and potential new opportunities for retail, creatives and tourism with the lasting change in office use. 
It's Your City, the resident newsletter, comes out three times a year, mailed to all residential and business addresses in Bellevue. The next issue will come out in the summer. All issues can be viewed at It's Your City.