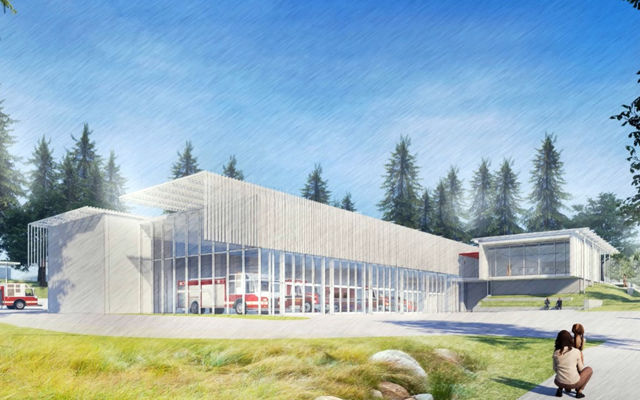 Fire Station 10 needed for 'vertical neighborhoods' downtown
Construction of Bellevue's first new fire station in 29 years will begin later this month or in early April. The community is invited to a groundbreaking celebration at the construction site, Northeast 12th Street and 112th Avenue Northeast, on Wednesday, March 22, at 3:30 p.m. 
Fire Station 10 will make it easier for firefighters to respond quickly to fires and medical emergencies in Bellevue's "vertical neighborhoods" downtown and in BelRed. 
The Bellevue Fire Department is rated among the top 1% of fire departments in the U.S., but high-rise apartment and condominium complexes downtown and going up in BelRed make it harder for firefighters to continue to respond to calls within the department's target of four minutes, from time of call to the arrival of the first unit. Traffic congestion, other incidents and the additional time required to move staff and equipment up 60+ stories can slow response. 
Currently, Northtowne, Wilburton and West Bellevue (including downtown) are served by fire stations in Clyde Hill, West Bellevue and BelRed. 
Cornerstone General Contractor will build Fire Station 10 on the 1200 block of 112th Avenue Northeast, just north of McCormick Park. The $32 million building will be a two-story, approximately 20,000-foot building with three drive-through bays for fire engines and other apparatus.
The project meets numerous firefighter health and wellness requirements, and has eco-friendly features including solar and groundwater heating and cooling. A wetland on the property will be restored, and many trees on the site will be preserved during construction. New trees will be planted to help screen the station from houses in the surrounding neighborhood.
Construction of Fire Station 10 has been delayed due to the pandemic and other reasons. The station is expected to be completed by the spring of 2025.