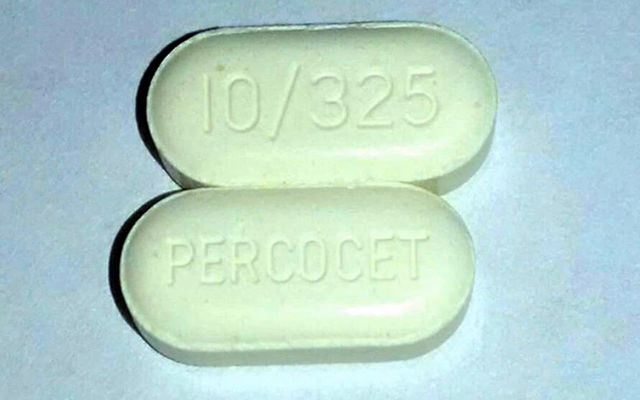 Bellevue police detectives are investigating where two Bellevue High School students obtained suspected fentanyl, resulting in non-fatal overdoses over the Feb. 22-23 weekend. Police held a news conference Wednesday to warn people that any pills obtained without a prescription could be laced with the synthetic opioid, which is deadly in even tiny amounts.
Both boys, aged 17 and 18, told investigators they thought they had purchased Percocet tablets, an opioid pain killer. Instead, officials suspect they bought pills laced with fentanyl. Both overdoses happened at their homes with their families. 
"These young men are lucky to be alive. It only takes a minuscule amount of fentanyl, like a couple of grains of sand worth, to kill someone," said narcotics detective Jim Keene. "People have to assume that if the pills aren't obtained with a doctor's prescription, it's laced with fentanyl," Keene added. 
Fentanyl is much more potent and addictive than other opioids. It suppresses the nervous system, causing people to stop breathing. "Fentanyl is cheap to make and lucrative, and it's everywhere," according to Keene. "Young people are buying these drugs at parties or from friends of friends, and they don't know it's fentanyl they're buying. It can be a deadly mistake."
Bellevue School District officials held two comprehensive information sessions about fentanyl last year, and are circulating a video of one of those sessions for students and parents since the recent overdoses.
Additionally, drug and alcohol are addressed in seventh- and 10th-grade health classes, and drug and alcohol/mental-health counselors are at Bellevue high schools through a partnership with Youth Eastside Services.
Naloxone, also known as Narcan, counteracts the effects of an opioid overdose and is available over-the-counter at most pharmacies. "If you think a friend or loved one has a problem or is using, or if you are using, it's good to have Naloxone on hand," Bellevue Fire Battalion Chief Dave Beste said. "Also, don't let someone suspected of overdosing sleep it off. Try to wake them and call 911 immediately."
Public Health – Seattle & King County has more information about how to prevent and respond to an overdose.
Published on 02/27/2020