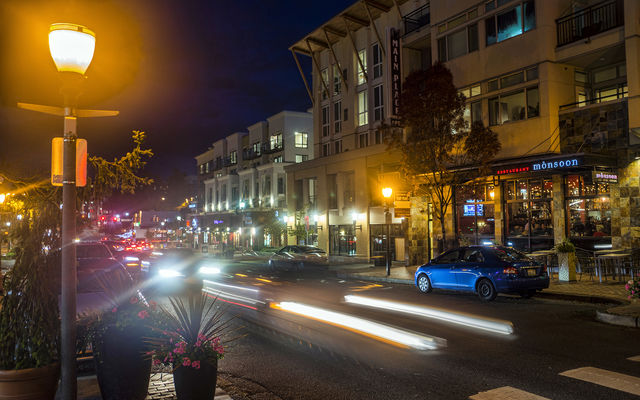 (re)STARTUP425 partnership offers one-on-one assistance
The cities of Bellevue, Kirkland, Issaquah, Redmond and Renton today launched (re)STARTUP425, a collaborative effort to connect Eastside small business owners, nonprofit leaders and sole proprietors with available business support resources during the COVID-19 pandemic.
Through its website, available in multiple languages, (re)STARTUP425 will provide one-on-one technical consultations on business financial assistance programs, a calendar of relevant webinars and other resources, and a restaurant map that identifies Eastside restaurants and cafés open for carry out.
"This pandemic has hit our small businesses and nonprofits particularly hard," said Lynne Robinson, mayor of Bellevue. "We are committed to supporting our entire community and pleased that we can offer this additional program in partnership with our neighboring cities on the Eastside."
The cities have contracted with Business Impact NW to staff (re)STARTUP425's business response team, with an emphasis and expertise in helping traditionally underserved business owners. This team will provide free, one-on-one, technical consultations to: 
help businesses understand resources available to them;
prepare businesses to qualify for and access eligible grants and loans; and 
help businesses complete grant and loan applications.
Business assistance programs can be confusing and difficult to navigate, particularly for those businesses without an existing relationship with a commercial bank or similar financial services. The (re)STARTUP425 business response team aims to fill that need by advising business owners to help them understand and apply for city, state, federal and private economic relief programs related to COVID-19. Recognizing that business owners may experience language barriers in the existing processes, the business response team is available to assist in multiple languages through a phone interpretation service. The services provided by the business response team will be free to Eastside businesses.
Businesses owners not certain what relief programs they are eligible for, where they need to apply and what documentation they may need for each program are able to submit their questions online to be answered by dedicated business response team members. Once business owners understand what programs will best support their survival and recovery, a business response team member can assist in gathering required documents, filling out applications and submitting forms.
"We are excited to partner with (re)STARTUP425 to offer additional resources and assistance to Eastside businesses," said Domonique Juleon, chief program officer of Business Impact NW. "As a community development financial institution, and a nonprofit, we are available to help business owners understand the current status of many of the relief programs – whether those programs are open, funded, closed or may reopen. We understand that the availability of current financial assistance programs is dynamic, and our program will adjust to those changing conditions as needed."
The program is geared toward small businesses and nonprofits of all industries and verticals, including arts and cultural nonprofits, microbusinesses (like hairdressers, nail salons and home cleaning services) and contractors within the five cities.
"Making sense of the rapidly-changing environment for financial assistance is a major challenge for our small businesses and nonprofits," said Bellevue City Manager Brad Miyake. "This program will help business owners and nonprofit leaders cut through the noise with one-on-one assistance to navigate what's available and how to access it."
The (re)STARTUP425 effort refocuses the cities' Startup425 partnership, which began in 2016 and supports small businesses and entrepreneurs, on helping small businesses and nonprofits navigate the dynamic challenges of the COVID-19 pandemic. 
The (re)STARTUP425 program is accessible. Bellevue also has COVID-19 resource pages.