Published November 10 2020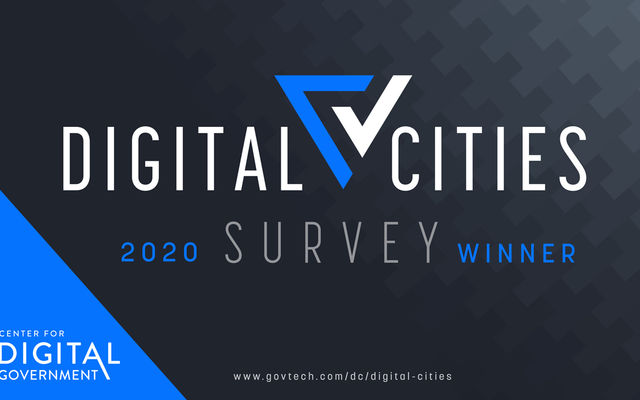 City receives top award harnessing new technologies
For the second time in three years, Bellevue has taken first place in the Digital Cities Survey, announced Tuesday by the Center for Digital Government. The annual survey recognizes cities using technology to tackle social challenges, enhance services and strengthen resiliency. In particular, this year's winners exhibited innovative ways to respond to COVID-19. 
Bellevue, which was tops in 2018, was again awarded first place in 2020 among cities with a population between 125,000-249,999, for innovations that improve digital access for residents. Key examples included a Universal Design Guide created to help advance awareness and consideration for accessibility when planning events and programs, a COVID-19 chatbot available from the city's website in several languages to answer questions from residents about the city's COVID-19 resources and response, and the Bellevue Map Viewer showing COVID-19 resource locations in the city, including food distribution sites and locations for "Healthy Streets" closed to through traffic. In addition, the award highlighted Bellevue's continued advancement of Smart City initiatives, including advances in smart transportation, public safety and utilities. 
The work recognized in Bellevue is a collaborative effort between the Information Technology department and a variety of other city departments, who all work together to advance digital service delivery across the city and support user-centric solutions. 
All U.S. cities are invited to take part in the annual Digital Cities Survey. In addition to revealing the top technology innovation cities, this year's survey results identified top trends in digital technologies. The top technologies and initiatives identified as likely to have an increased focus in the next year included cybersecurity, budget and cost control, citizen engagement, disaster response and continuity of operations, and process automation.
More than 85% of cities in the survey listed telecommuting and work-from-home policies as their most pressing policy need this year. About the same percentage of respondents also said they were implementing strong cross-department technology collaboration solutions, much like the initiatives being applied in Bellevue.
The Center for Digital Government is a national research and advisory institute focused on technology policy and best practices in state and local government.