Published February 17 2022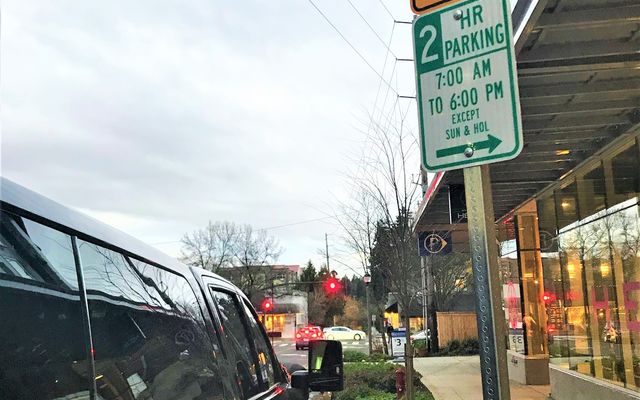 As competition for space heats up, public invited to comment for new plan
Competition for curbside areas – the borders between streets and sidewalks – in downtown and other dense neighborhoods continues to grow as Bellevue evolves. In response, the city is drafting a plan for management of its curb areas and is seeking input from the public, employers and others about how curb spaces should be used.
As part of the community outreach, the city is inviting people to provide feedback through a short questionnaire, now available at EngagingBellevue.com/curb-management-plan; it will be live until April 15 at 5 p.m. People will also have opportunities for input at several Transportation Commission meetings starting in March. 
Traditional uses of curb areas include on-street parking, travel lanes and bus stops. But newer uses for the same space – rideshare services, such as Uber and Lyft, charging stations for electric vehicles, and on-street dining areas – have placed increasing strain on this valuable segment of the city right of way. Other pressure comes from:
Employer shuttles, such as those operated by Microsoft and Amazon
Urban freight delivery providers, such as UPS and FedEx
"Micromobility" providers that rent scooters and bicycles
The desire for more greenery to enhance the urban environment
On Monday, the City Council directed the Transportation Commission to work with staff and the community to prepare recommendations for the Curb Management Plan, and to propose amendments to the city's comprehensive plan in support of the effort. 
The new Curb Management Plan will provide a high-level planning framework to help guide how the city's curb areas develop. Among other items, it will assess existing curb conditions, establish a curb usage prioritization framework, analyze the costs and benefits of creating a dedicated curb program and create a "curbside playbook" of options for curbside permits, designs and uses.
In 2021, the council approved funding a consultant contract in the amount of $247,786 to help create the Curb Management Plan. That work is expected to continue throughout 2022. More information on the effort is available at Curb Management.