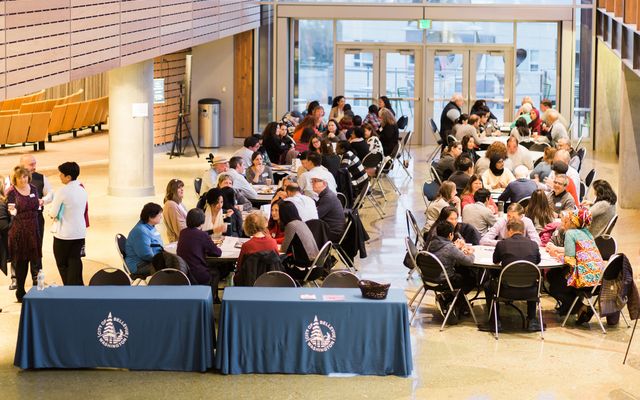 Special evening program explores the "in-between" spaces of our life experience
Cultural Conversations invites residents to a special evening event to celebrate the program's 10-year anniversary. The evening will feature three speakers who will discuss their experiences bridging cultures and finding unique ways to share their identity with the world. 
Join in this interactive and fun reception, and talk on Wednesday, Feb. 5, 6-9 p.m. at Bellevue City Hall, 450 110th Avenue NE. The pre-program anniversary reception takes place from 6-7 p.m. and the storytelling and conversation portion of the program runs from 7-9 p.m.
Three storytellers from the community will share their experiences: 
A long-time Bellevue resident born in Mumbai, India, will speak about cherishing her upbringing while embracing life in a land far from her birthplace. 
A Bellevue High School senior who is a first-generation Somali-American will share her experience growing up in America while remaining true to her Muslim faith. 
And a Seattle resident who works in Bellevue will discuss his unique experience navigating life by fitting in everywhere, because of not fitting in anywhere.
Cultural Conversations, a program in its landmark tenth season, has helped foster relationships in the community through education and storytelling. This evening forum is free and open to the public, welcoming women, men and children age 13 and up. Parking is available in the City Hall parking garage on level P2 on a first-come basis. 
For more information, accommodation needs and to RSVP, please reach out to neighborhoodoutreach@bellevuewa.gov or 425-452-6836.
 
Published on 01/23/2020