Published October 28 2021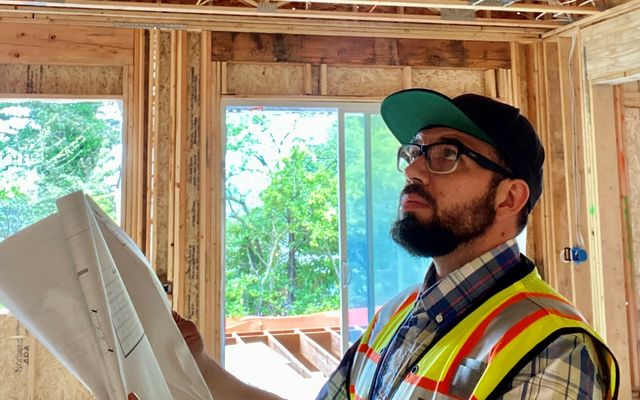 Plus, Affordable housing and transportation Comprehensive Plan Amendments and council advances Land Use Code Amendment to align with state law
On Monday, the City Council received an annual fee update presentation from the city's Development Services department as part of the 2021-22 mid-biennium budget process. Staff presented the results of the department's annual cost of service study that assesses service levels and financial performance, as well as forecasting changes in development activity. 
Development Services relies on financial management guiding principles endorsed by the council when conducting the annual cost of service study and resulting fee adjustments to hourly rates, building review and inspection fees and flat rate fees. The department aims to provide timely, high-quality services with regionally competitive fees and a funding structure that supports the line of business which is heavily impacted by economic cycles. Also included in the presentation were adjustments to the Issaquah and Renton School District school impact fees.
The council voted unanimously to direct Development Services staff to bring back Ordinances amending the 2022 Development Services fees and rates, as well as school impact fees, as proposed for consideration at a future meeting. A full breakdown of the proposed permit fees and rates and the accompanying presentation can be found in the agenda materials.
Affordable housing and transportation Comprehensive Plan Amendments 
Also this week, councilmembers voted unanimously to bring back ordinances for action reflecting Planning Commission recommendations for two Comprehensive Plan Amendments (CPAs).
A privately-initiated CPA from Downtown Action to Save Housing, or DASH, requested a change in zoning for two parcels on 7.6 acres in the NE 8th/Wilburton neighborhood from Multifamily Medium to Neighborhood Mixed Use to allow for more affordable housing on the site. Councilmembers unanimously voted to draft an ordinance approving the 2021 DASH CPA as recommended by the Planning Commission and after overwhelming public support.
A city-initiated CPA requested the repeal of the city's comprehensive transportation project list from Volume 2 of the Comprehensive Plan, instead maintaining a single, citywide inventory of transportation projects currently held within the Transportation Improvement Program and reviewed annually. The request also proposed changes to transportation policy to include multiple transportation options beyond vehicles, otherwise known as a multimodal approach, to the city's transportation concurrency standards and to adjust transportation policy language to address some specific concerns raised during public hearings about the city's philosophy of managing congestion. Councilmembers unanimously approved moving forward with the transportation CPA items, including the adjusted language. The full discussion is on video replay through Bellevue Television.
Council advances Land Use Code Amendment to align with state law 
In other business, the council reviewed a Planning Commission-recommended Land Use Code Amendment (LUCA) that would remove the limits on the number of people living in a home. This LUCA would align the city's land use code with a recent update to state law aimed at increasing housing options, Senate Bill (SB) 5235. This new state law prohibits cities in Washington from limiting or regulating the number of people who may reside in a single home. 
The LUCA would change the definition of Family and several sections pertaining to occupancy limits on accessory dwelling units (ADUs), boarding houses, rooming houses and other types of housing. 
Five councilmembers voted to bring back the proposed ordinance for adoption at a future meeting, with Councilmembers Conrad Lee and Jennifer Robertson voting 'no'. Additional information on the LUCA, including a timeline and schedule, are on the Residential Occupancy Land Use Code Amendment page and the full discussion can be viewed in the meeting recording.