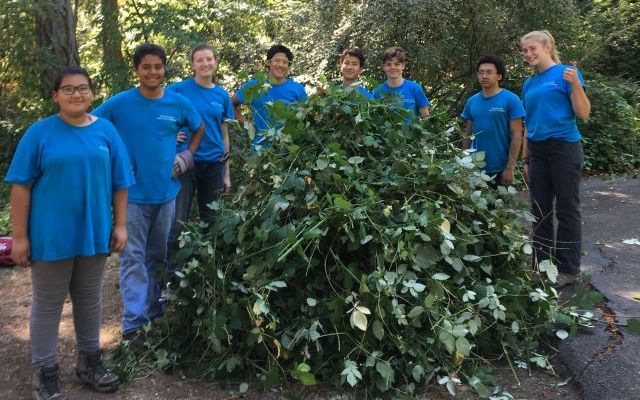 Plus, progress reports on economic development, Livable City Year partnership and Well K.E.P.T. program 
On Monday the City Council received a report detailing the changing demographics in Bellevue. Trends included continuing population and jobs growth and areas of concern such as income inequality. 
While the U.S. population grew by six percent between 2010 and 2018, Bellevue grew at about twice that rate. The Puget Sound region as a whole made up about three percent of total U.S. population growth. Jobs grew by an impressive 18 percent in Bellevue between 2010 and 2018. 
Much like the rest of the region, Bellevue's gap between average household income for the top 20 percent and bottom 20 percent of households widened from 2010-2018. Further, of the households in the city that are at or below 30 percent of the area's median income, 77 percent are cost burdened, meaning more than 30 percent of their income goes to housing. Bellevue's median household income rose from $80,500 to $113,700 per year.
The report also included an emphasis on the importance of an accurate count for the city in the 2020 Census. About 17 percent of Bellevue's population has moved to the U.S. since 2010, meaning they have not experienced the process. In mid-March, the federal government will mail out census materials. For details on census timeline, questionnaire, and confidentiality, visit the city's census page.
Economic development year-end report
Councilmembers were briefed on recent progress in the city's economic development efforts. Highlights from 2019 included coordination with businesses expanding in Bellevue, enriched programs for small businesses and entrepreneurs, and continuing key partnerships to support the Bellevue business community.
Since 2012, Bellevue has added nearly 19,000 jobs. That pace is expected to accelerate by approximately 50 percent through 2024 as a result of several companies expanding and adding new jobs in the city. As Bellevue's economic growth continues, the city provides support services to a variety of businesses. The Startup 425 business education program enrolled more than a thousand people in 2019 and an Advisory Committee recommended initiatives to further support small businesses over the next five years. Additionally, the Small Business Advisor program counseled 39 businesses of all stages and sizes in 2019. Finally, key partnerships enabled the city to support advancements in 5G technology as part of the Innovation Partnership Zone, expand the Bellwether Arts Festival, and explore placemaking on the Grand Connection 
This report reflected the goals of the current five-year Economic Development Plan. Draft strategy recommendations for the next phase of the work will be presented to council on Feb. 24. A replay of the full discussion is available on Bellevue Television. 
Livable City Year partnership
Bellevue was selected in 2018 to participate in the University of Washington's Livable City Year program, a partnership that matches city departments with students to advance livability and sustainability in our community. 
Councilmembers received a program report, which included completing 30 city projects over nine months through the work of nearly 300 students across all UW campuses in partnership with Bellevue city staff. The projects advance city priorities, help students gain key job skills and provide fresh insight and project resources for important city initiatives. Projects explored topics including a public/private business incubator, winter weather response efficiency, food truck permitting and community engagement.  
The city was recognized with an "Outstanding Community Partner" award for its work in the program. More details on the projects and progress are on the city's Livable City Year page.  
Well K.E.P.T. program
Finally, councilmembers were briefed on the Bellevue Parks & Community Services department's Well K.E.P.T. program offered through the Natural Resource Division. 
Well-K.E.P.T., which stands for Kids Environmental Project Training, has provided Bellevue youth ages 14-18 opportunities for employment and environmental education since 1987. The program provides career development skills in park resource management through summer projects including trail maintenance, forest management and more. In 2019, program participants removed 19,500 square feet of invasive plants and completed trail maintenance or renovation on nearly eight miles of trails.
Interested teens are invited to apply for the program through April. More information and a link to apply can be found on the Well-K.E.P.T. program page. 
 
NOTE: The City Council meeting for next week (Feb. 17-21) has been cancelled due to the Presidents' Day holiday and mid-winter school break. Councilmembers will reconvene on Monday, Feb. 24.  
Published on 02/12/2020