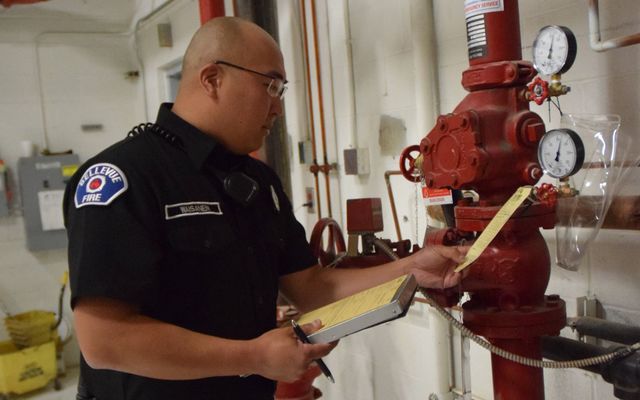 Plus, fire inspection progress report
In a Monday evening extended study session, the City Council received an update on research findings for the city's economic development plan update. Research involving stakeholder interviews, focus groups and data analysis revealed several themes that will guide future strategies.
Overall findings showed that Bellevue is a strong, global business hub with a highly educated community. The Information Technology sector also continues to be a major industry and real estate and business services have shown strong growth over the last five years. 
Bellevue has high per capita retail sales but there is demand for enhanced amenities and cultural assets in the city. This includes more dining and tasting room options, and local cultural arts businesses. Affordability was identified as a key challenge for both residential and commercial properties. 
Early strategic focus areas include workforce development, continued investment in placemaking and creative economy, and supporting retail and small businesses. The council will receive another report in February detailing draft strategies developed as a result of the findings. More background is available in the agenda packet materials. 
Fire inspection progress report
Later, councilmembers were briefed on early successes after adding two additional fire inspection positions last year.
The Bellevue Fire Department inspects every building in Bellevue. However, in 2017, the department was only able to complete 75 percent of its required inspections. With the two additional positions in 2019, the team was able to close the gap and achieve 100 percent completion of its inspections. In addition, the department conducted more training for firefighters who administer inspections and added new software tools to make the program more accurate, efficient and convenient for customers. 
Video replay of the discussion and presentation is available online through Bellevue Television. 
 
Published on 01/29/2020