Published September 8 2022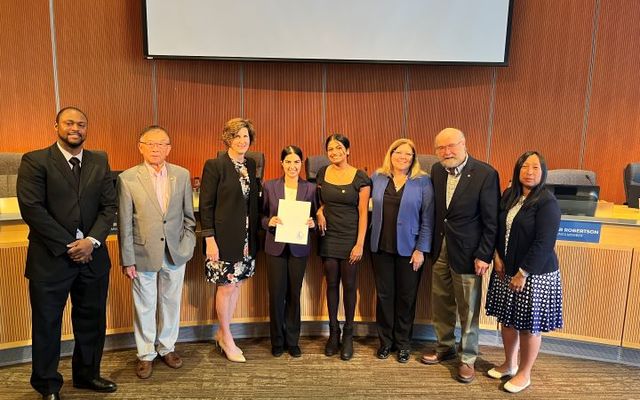 Plus, public hearing on open space preservation program, new city code limiting police resources for certain out-of-state investigations and teen presentation on safe driving
NOTE: The next Bellevue City Council meeting will take place Monday, Sept. 19 at 6 p.m. due to an offsite council training session on Sept. 12.
On Tuesday, the City Council received a report on the preliminary economic benefits of the St. Jude Rock 'n' Roll running event held in Bellevue over the weekend. 
After a three-year hiatus, a Rock 'n' Roll running event returned to Washington state and was headquartered in Bellevue for the first time. The event was expected to showcase the city as a desirable tourist destination to event participants from around the globe and provide tangible economic benefit to the city and region with an expected 9,000 registered runners. 
The event generated more than 4,500 room nights for local hotels and resulted in preliminary spending figures totaling more than $3 million in direct spending by participants between restaurants, retail, lodging and other local establishments and services. In addition, the music-themed event featured live music by local and regional musicians.
A final report will come before the council in the next quarterly economic development update. The initial presentation can be viewed on replay from Bellevue Television. 
Public hearing on open space preservation program
In other business, the council considered a resolution approving an application for King County's Public Benefit Rating System (PBRS) Open Space Classification for a portion of private property in the Bridle Trails neighborhood of Bellevue. After holding a public hearing and engaging in discussion, the council did not approve the resolution to approve the application, but unanimously passed a motion to bring the resolution back at a future date with additional information.
The PBRS program offers an incentive for property owners to preserve open space on private property in King County by providing a tax reduction. More information on PBRS is available from King County. 
Councilmembers also directed staff to bring two Land Use Code Amendments back for public hearing and final action. One would provide additional extension periods for Temporary Public Safety Facilities to ensure continuity of services during a declared natural disaster or emergency circumstance, and the other makes changes to provisions related to the maximum number of children allowed at Family Child Care Home locations to bring the city into accordance with state law. Additional details about Family Child Care Homes can be found on the city's Code Amendments page. 
New city code limiting police resources for certain out-of-state investigations 
Later, councilmembers voted unanimously to adopt an ordinance adding a new section to the Bellevue City Code limiting the use of Bellevue Police Department resources in out-of-state investigations related to certain reproductive health care services.
On August 1, Councilmember Robertson requested the City Council to support staff research into options the council could take to limit police resources to enforce or cooperate with out-of-state investigations based on another state's law that is inconsistent with the State of Washington's protections of the right to choose abortion and provide abortion-related care. The discussion came after the United States Supreme Court decision to overrule the federal constitutional right to an abortion established by Roe v. Wade, leaving individual states to establish their own reproductive health rights and restrictions.
More details are available in the meeting materials.
Proclamations include teen presentation on safe driving 
At the start of the meeting, the council read three proclamations recognizing Hunger Action and Awareness Month, Welcoming Week, and Driving Safety Awareness Day. 
Two Bellevue students, Anya Vaish and Ishika Binu, were on hand to deliver a presentation showing the data behind major driving hazards that contribute to crashes and fatalities on U.S. roads. They encouraged drivers to wear their seatbelts, avoid distracted driving – including cell phone use, never drive under the influence and avoid driving while drowsy.
The teens stressed the importance of recognizing the inherent risks and responsibility of driving a vehicle and asked listeners to take a safe driving pledge at https://safedrive.club/.