Published October 17 2017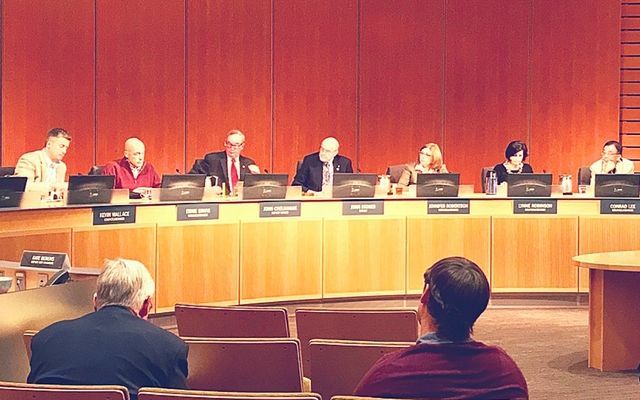 On Monday night, the City Council unanimously approved an ordinance permanently banning safe injection sites, also referred to as community health engagement locations (CHELs), in Bellevue. The vote follows a temporary emergency ordinance passed by councilmembers on Aug. 7. The permanent ban goes into effect citywide on Oct. 26.

"Through the 7-0 vote, we made it clear that safe injection sites are not welcome in Bellevue," said Mayor John Stokes. "The opioid epidemic is very real and affecting many people's lives. However, heroin use remains illegal in the U.S. and, as a governing body, we concluded that these facilities are not the best approach for reducing drug addiction in our community."

Earlier this year, King County proposed safe injection sites as one way to address the ongoing opioid addiction crisis. CHELs are designed to provide users with a professionally supervised place to consume heroin. However, councilmembers expressed concerns and a strong interest in banning the safe injection sites. The six-month emergency ordinance adopted this summer allowed the council to act quickly while permanent regulations were considered. A public hearing, mandated by state law, was held on Sept. 25.

In June, the King County Council voted to allow funds for the facilities but only in jurisdictions that were supportive. Since then, multiple cities throughout the county have initiated bans.

Also on Monday, a King County Superior Court judge ruled that proposed Initiative 27, which would ban safe injection sites countywide, was invalid and would not appear on the February ballot. Proponents of I-27 could appeal the decision to the Court of Appeals.