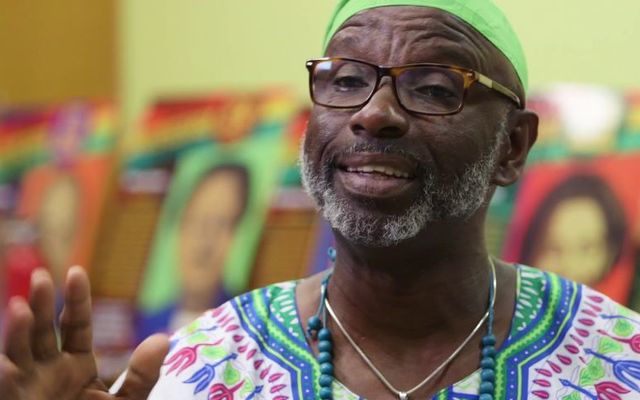 Events include a museum exhibition and panel on the history of racism
Dr. Martin Luther King Jr. said, "We are not makers of history. We are made by history." In recognition of the history that has shaped the experiences of Black Americans, the City of Bellevue presents a series of educational events during Black History Month and beyond. 
Virtual museum, Feb 1-March 31, 2021 
Through March 31 the public is invited to explore a virtual adaptation of the national award-winning American History Traveling Museum: The Unspoken Truths. The traveling museum is a collection of artifacts and information detailing elements of the history of racism in the U.S. and the Pacific Northwest, and sharing the experiences and innovations of the Black community. Museum creator, community scholar and second-generation storyteller Delbert Richardson chose select artifacts from his traveling exhibit to share as part of the virtual museum experience being presented in partnership with the City of Bellevue for Black History Month. 
The virtual museum is uniquely designed to be interactive and highly accessible, enabling visitors to discover African American history and innovation from its roots in Africa to today. The mission of The Unspoken Truths museum is to empower all people with knowledge of unspoken historical truths that can lead to self-restoration and community healing. 
Virtual panel, Feb 18, 2021, 1-2:30 p.m. 
On Feb. 18 a panel discussion features three leaders in the community who will discuss the historical and current impacts of race in our communities with a call to action for creating a future of systemic change and racial healing. 
Register for the panel at https://bellevue-blackhistorypanel.eventbrite.com.  
More information and detail on featured panelists can be found in the event flyer or on the city's Black History Month events page. The panel will be moderated by Kalika Curry, Community Impact Manager with Eastside Pathways.
For alternate formats, interpreters, or reasonable accommodation requests please phone at least 48 hours in advance 425-452-7881 (voice) or email diversity@bellevuewa.gov. For complaints regarding accommodations, contact City of Bellevue ADA/Title VI Administrator at 425-452-6168 (voice). If you are deaf or hard of hearing dial 711.
 
Published on 02/09/2021