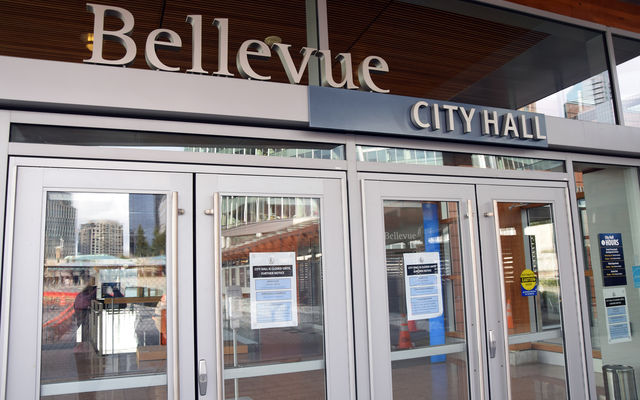 To maintain social distancing that limits the spread of the COVID-19, the city is keeping City Hall closed to the public until further notice. The city shifted to online delivery for most city services on March 17.
In addition to City Hall, the Bellevue Service Center, Mini City Hall and all of Bellevue's community centers are also closed to in-person business. 
Police officers and firefighters continue to provide full emergency services, but police and fire stations are closed to non-emergency public access. For emergencies, residents are still asked to call 911. 
All city services available online are found here at BellevueWA.gov, with key phone numbers listed on Contact Us. Many city workers are telecommuting, so can be reached by phone or email. Key online and phone services include:
You can call City Hall Service First at 425-452-6800 for general inquiries. 
Residents can use the MyBellevue app to report gatherings potentially in violation of Gov. Jay Inslee's "Stay Home, Stay Healthy" order. Information related to the order changes frequently. The state's enforcement website offers further details about the order. People can report suspected business violations of the order on the state site. 
Health recommendations, facility closures and event cancellations are listed on the city's main COVID-19 information page. For the latest daily news updates about the COVID-19 response activities, see COVID-19 Updates. You can also check the city's Twitter handle any time at @BellevueWA.