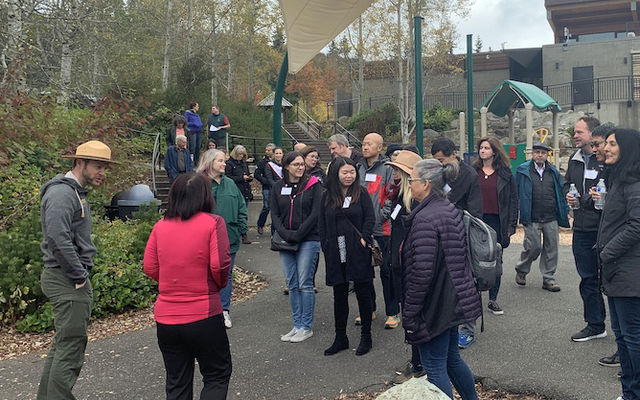 Apply by July 23 for civic engagement course 
If you have a passion for learning more about your local city and how its government operates and want to connect with others interested in civic engagement, you should apply to join the 2021 Bellevue Essentials class. Applications for the program, which will feature in-person and online learning, are due by 5 p.m., Friday, July 23.  
In this 10-week course, participants will engage with city councilmembers, city staff and leadership to learn about the past, present and future of Bellevue through presentations, interactive experiences and tours. The course begins Sept. 22 and continues every Wednesday evening for nine weeks, plus one Saturday session on Oct. 9. The program will be conducted in accordance with applicable COVID health and safety guidelines. 
A brochure, meeting information and the easy application for the 2021 class can be found Bellevue Essentials. If you have questions or wish to receive the Zoom link for an information or application meeting, RSVP to jellenhorn@bellevuewa.gov or call 425-452-5372.
Each year a diverse group of 35 people are selected to participate. Applicants from all demographics and neighborhoods are encouraged to apply. Tuition is $125 and fee waivers are available if needed.