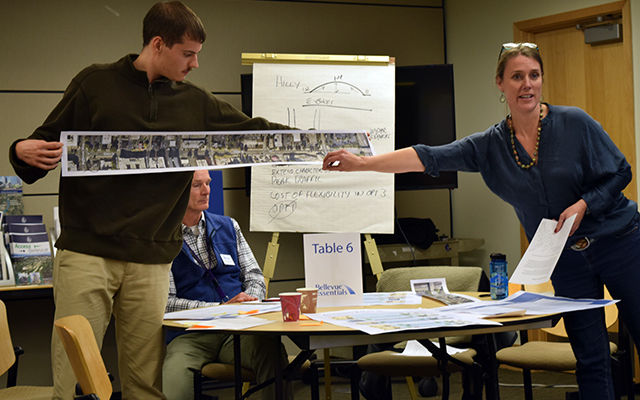 Applications due Aug. 3
Bellevue Essentials, a nine-week introduction to the inner workings of city government, is getting ready to welcome the Class of 2020. While we all continue to live in a mostly virtual world, Bellevue Essentials is adapting and will offer interactive online learning, supplemented by outside projects and enhanced by post-class opportunities. This will be the first-time participants can join the class from the comfort of home. Opportunities for interactive activities and relationship building will be creatively built into the program experience. 
Join with 35 exceptional individuals who will be selected to learn, engage and simulate day-to-day challenges and opportunities Bellevue faces.
Class meets Wednesday evenings, Sept. 30 - Nov. 18.
This class is for people who are curious about civic engagement and local government and committed to the future of Bellevue and serving their community. Participants graduate with the knowledge and skills to become civically engaged and can join the Bellevue Essentials Extended Alumni group where they can continue learning and growth by participating in education and service throughout the year. 
Applications for the 2020 class are due by Aug. 3. Tuition is $125 and fee waivers are available if needed. Brochure and applications are available now at Bellevue Essentials.
For more information contact Julie Ellenhorn at 425-452-5372  or jellenhorn@bellevuewa.gov
Published on 07/27/2020