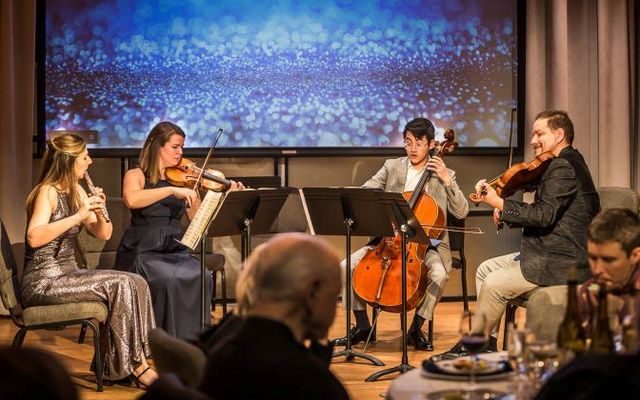 Letters of intent for 2021 program due Sept. 21
Organizations and individuals providing art, cultural and educational programming, events or services for Bellevue residents can now apply to receive a grant through the City of Bellevue's 2021 Arts Grants Program.
The Arts Grants Program provides several different kinds of grants for nonprofits and individuals planning to provide arts and culture programming in Bellevue or for Bellevue residents:
The Eastside Arts Partnerships portion of the program offers annual operating support to nonprofit organizations to support high quality arts, cultural and heritage programs in Bellevue. 
The Special Projects segment of the program provides one-time project support to artists and groups for special projects that fill in cultural gaps and inspire new forms of creative participation, particularly for under-served groups. 
Through the Power Up arm of the program, the city looks to award grants supporting capacity-building for Eastside Arts Partner organizations, allowing them to reach the next level of organizational development.
Interested individuals and groups can apply online, submitting a letter of interest before moving to the application round. For the 2021 Arts Grants Program, letters of intent are due to the city Sept. 21, and applications are due Oct. 5. 
For more information, including guidelines, timelines, a program flowchart to help navigate the different types of grants, and directions to submit a letter of intent and apply, visit the Bellevue Arts Grants Program web page. 
Applications are reviewed by members of the professional arts community and the Bellevue Arts Commission. The Arts Commission and the Bellevue City Council give final approval for the grants. Applicants can expect to know the status of their award in December 2020. All projects eligible for grant funding must occur in 2021. 
Note: Photo courtesy of The Sustain Music Project and Resonance Events.
Published on 09/15/2020