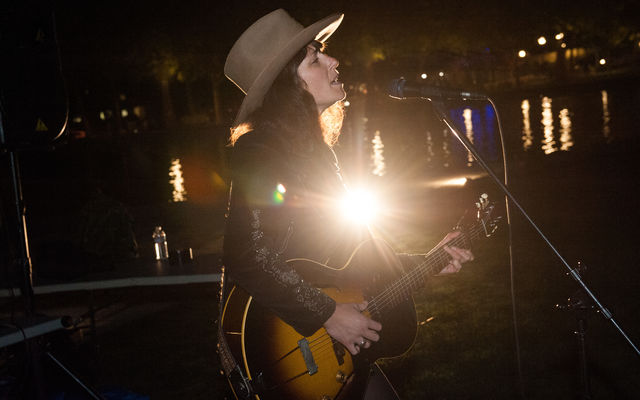 Chance to weigh in on return of arts programming during recovery
UPDATE: The survey period has been extended one week to July 17. Please click here to weigh in on the future of arts programming before July 17!
The fallout from the COVID-19 pandemic has created new challenges for the Eastside arts and cultural community. The state's Safe Start phased reopening plan has many organizations looking forward to eventually restarting programs. Organizations across the Eastside and the region must plan for when the phasing allows them to open their doors while also understanding when the public feels it's safe to return. 
To help serve both the community and arts and cultural organizations across the Eastside, the City of Bellevue has teamed up with a group of Eastside-based arts organizations and other Eastside cities to poll the community on options for what an arts resurgence might look like and also to measure comfort with attending different types and sizes of arts, cultural and educational experiences.
"Arts, cultural and educational experiences have been heavily impacted by COVID-19; we are asking for the public to help us map out the future of the arts during our community's pandemic recovery," said Jesse Canedo, Bellevue's Chief Economic Development Officer. "Festivals, music classes, and other cultural activities help build our sense of community. Bellevue can be culturally rich while physically distant if our local organizations understand the kinds of experiences they should be planning – whether virtual, in-person or somewhere in between – and patrons' associated comfort level."
The survey can be accessed at https://www.surveymonkey.com/r/EACASEnglish. The survey takes approximately 5 to 8 minutes to complete and is offered in Traditional Chinese, English, Japanese, Korean, Russian, Spanish and Vietnamese.
The City of Bellevue created the survey in partnership with the Eastside Arts and Culture Coalition and other Eastside cities, including Issaquah, Kirkland, Redmond, and Renton. A summary of the findings will be shared after the survey closes on July 17.
Photo credit: Image of singer Lydia Ramsey by photographer Bruce Clayton Tom
Published on 07/01/2020