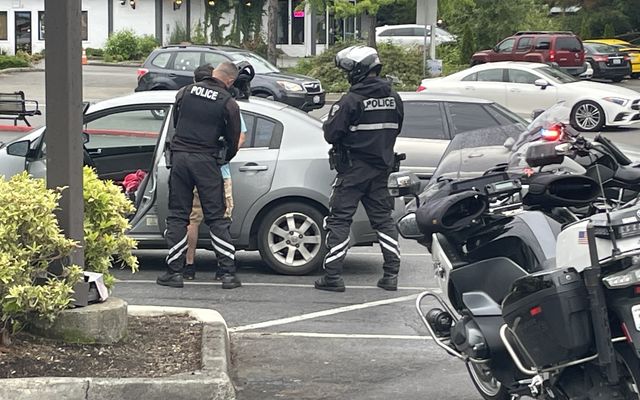 Bellevue police are increasing the number of targeted operations to reduce crime in the city's hot spots. The hot spots include stores, malls and the downtown core, where thefts and criminal activity have been on the rise.
Traffic enforcement officers will also conduct high-visibility patrols in known problem areas, looking for traffic infractions such as driving under the influence and collision-causing violations. The anti-crime patrols will include apartment complexes and neighborhoods experiencing a high number of car and catalytic converter thefts and prowls.
"Like many areas, Bellevue is seeing a rise in property crime of about 22%, and we are committed to crime-fighting efforts to address these issues," said Chief Wendell Shirley. "We are approaching this with individual anti-crime plans for each sector of Bellevue. Our patrol captains work with their teams to run these operations, including targeted stings, high-visibility patrols and undercover work."
The anti-crime initiative coincides with the department's new Transparency and Accountability website, which tracks crime statistics. Officers have access to regularly updated information that allows them to monitor existing and emerging hot spots. This data-driven approach allows teams to quickly adjust resources and tackle crime trends.
In the past weeks, targeted operations have led to the arrests of prolific shoplifters, DUI drivers and wanted subjects. In addition, traffic officers have also issued over 60 citations, resulting in three arrests for outstanding warrants.
"Our officers have built relationships with businesses in their sector, and together we are working to combat the ongoing crime," Shirley said. "We want our residents and visitors to feel safe and be safe here in Bellevue."