Published November 2 2023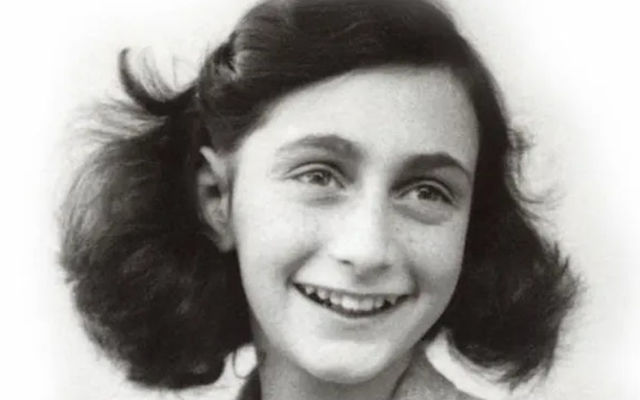 City Hall hosts free, collaborative exhibit Nov. 9-22
Bellevue City Hall will host a traveling exhibition, "Anne Frank – A History for Today," Nov. 9-22 on the first-floor concourse. The multi-panel, traveling exhibition shares the history of the Holocaust and World War II through the eyes of the famous diarist and her family. 
The self-guided exhibit is free to the public and is a collaboration with the Anne Frank House in Amsterdam, the Consulate General of the Netherlands in San Francisco and the Holocaust Center for Humanity in Seattle. 
Anne's story is one of discrimination and exclusion, but also of hope, determination and inspiration. The themes in her story still prevail today.
"We are honored to have the opportunity to host this meaningful and historically significant exhibit in Bellevue during its visit to Washington state," said Mayor Lynne Robinson. "The courage and resilience displayed by Anne Frank, and her dedication to sharing her story with the world has contributed to its enduring relevance and continued teachings for us all today." 
Deputy Mayor Jared Nieuwenhuis added, "Being able to share this important piece of history with the Bellevue community is not only personally meaningful as someone of Dutch heritage, but a great example of how our city welcomes the stories of the world and acknowledges their significant and continued capacity to help us learn from the past and create a brighter future."   
"Anne Frank challenges us to think about the role of freedom and inclusion in our own life," said Netherlands Deputy Consul General Agnes Koppelman, who will be in Bellevue as the exhibit is unveiled. "Especially in these times, when discrimination and exclusion continue to be much-debated topics, the lessons we learned from Anne should not be forgotten."
The exhibit will be available during business hours, Monday to Friday, 8 a.m.-4 p.m., at City Hall, 450 110th Ave. NE in Bellevue Thursday, Nov. 9, through Wednesday, Nov. 22. (City Hall is closed Nov. 10 for Veterans Day.) The experience is recommended for guests in sixth grade and above. 
The "Anne Frank – A History for Today" exhibition primarily visits schools around the world to generate more awareness for students, parents and educators about the Holocaust and human rights. The 30-panel exhibition will be on view in several middle and high schools in the Seattle area through April. Selected students are trained by the Anne Frank House to guide their fellow students through the exhibition. 
For alternate formats, interpreters, or reasonable accommodation requests please phone at least 48 hours in advance 425-452-4346 (voice) or email mdegrand@bellevuewa.gov. For complaints regarding accommodations, contact the city's ADA/Title VI administrator at 425-452-6168 (voice). If you are deaf or hard of hearing, dial 711.