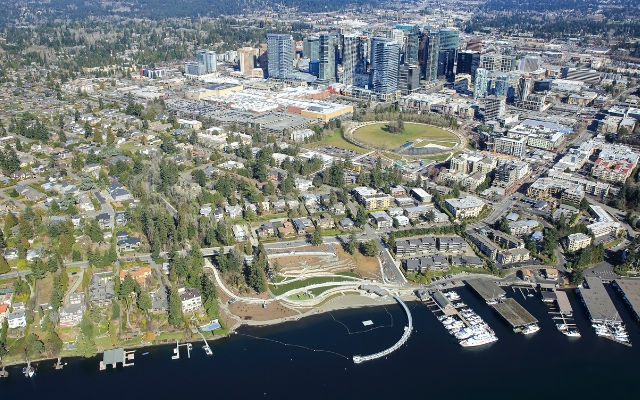 Earlier today Amazon announced plans to increase its presence in Bellevue by creating an additional 15,000 jobs. City officials released the following remarks: 
"We welcome the news that Amazon is increasing its investment in Bellevue. These are 15,000 well-paid jobs coming to our city that will benefit local workers and the region. With the downtown area's successful growth over the last several years, we've created a dynamic and thriving neighborhood, and one that's attractive to businesses, workers and residents. Accelerated growth does come with impacts and we hope to mitigate those by proactively working together as a community to address our resident needs. We appreciate Amazon's eagerness to be a partner during this process and to take the role as an engaged Bellevue stakeholder."
-    Mayor Lynne Robinson
"While Bellevue, specifically Downtown, has seen major growth over the last decade, it's taken a lot of work and planning to get to this point. It's exciting to see that Amazon and other businesses want to invest in Bellevue and we look forward to strengthening all our partnerships. Just as important, the city is committed to ensuring the high-quality of life that residents, visitors and workers have come to expect." 
-    City Manager Brad Miyake 
Last April, Amazon announced that it would expand its presence in the city where it was originally founded. More information on Bellevue's economic development and business support efforts is available on the city's website. 
 
Published on 02/06/2020