Published September 10 2020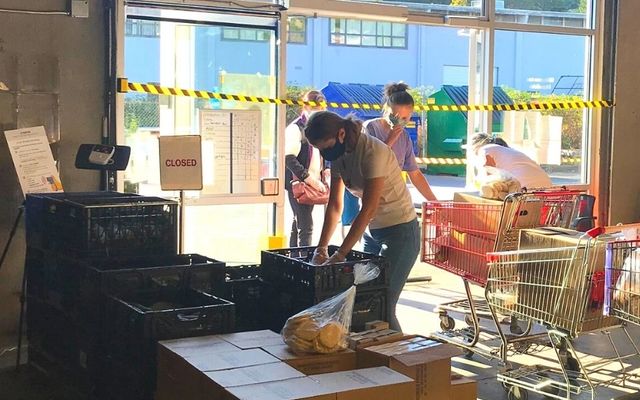 Donation comes as company adds 10,000 more jobs to Downtown  
In an unprecedented move demonstrating its commitment to growth in Bellevue, Amazon announced last week that it will donate $1 million to the city's Human Services Fund over the next four years. The fund supports health and human service providers helping local individuals and families in need.
"I want to thank Amazon for its generous support of critical services during this time of economic recovery. The city looks forward to expanding our partnership with Amazon and creating new opportunities for all Bellevue residents," said Mayor Lynne Robinson. 
The Human Services Fund is the primary way that local government supports social services in the community. Bellevue provides grants to nonprofit organizations through an application cycle every two years. The requests are then reviewed by the Human Services Commission, which gives funding recommendations to the City Council for final approval. These funds help support a range of critical community programs, from food assistance to housing to education and behavioral health.  
"Amazon is so proud to be growing in Bellevue," said Brian Huseman, the company's vice president of public policy, at a City Council meeting visit on Tuesday. "We want to be part of the fabric of Bellevue. We want to be a good neighbor."
Since the beginning of the COVID-19 pandemic and its significant economic impacts, the council has allocated nearly $2 million in additional funding to local organizations for critical services. 
The large donation comes as Amazon also announced leases for two major Vulcan developments – 555 Tower and West Main. The towers total two million square feet of office space. According to the company's official blog, the projects will "provide our teams with state-of-the-art office space, and the community with new amenities – such as public parks and retail space – to help fulfill the city's vision of a thriving, connected, and pedestrian-friendly business district."
The recent announcement of 10,000 jobs adds to the company's February announcement of an additional 15,000 Amazon jobs expected in Bellevue. More information on Bellevue's human services work is available on the city's human services web page.