Published December 15 2020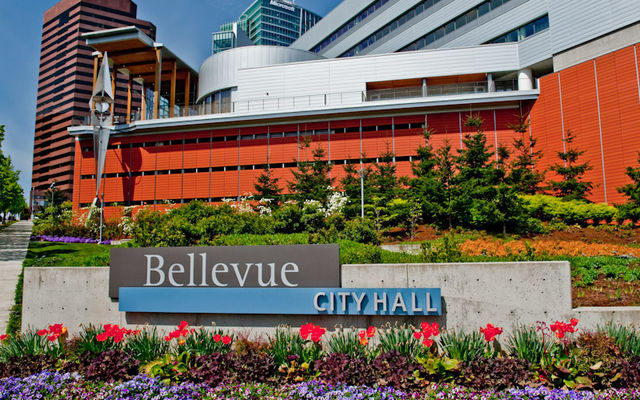 Bridges deficit, preserves critical services, invests in diversity outreach, transportation and environment  
On Monday evening the City Council approved a $1.7 billion 2021-2022 budget and 2021-2027 Capital Investment Program (CIP) Plan. The budget package was adopted unanimously, with Councilmember Conrad Lee voting in opposition to a 1% property tax increase.
"This is a responsive and responsible budget," Mayor Lynne Robinson said before the vote. " . . . it responds to the emerging needs of the community and is balanced, while maintaining all the services needed to support our city. It is the result of the council's many long discussions with community members, businesses and faith organizations, and the work of our excellent staff."
The budget:
Maintains funding levels for critical public safety programs related to Fire and Police.
Creates a "Communities of Color Coordinating Team" – a community-led and staff-supported effort to advance racial equity in Bellevue.
Preserves funding for human services and includes increased Community Development Block Grant funds. 
Adjusts the timing of funding for the Vision Zero Rapid Build Data Driven Safety Program project to support earlier and more consistent action throughout the CIP.
Adds $100,000 in 2021 and 2022 to the CIP for Environmental Stewardship implementation.
Adjusts Development Services rates to account for growth and maintain cost recovery objectives.
Enacts modest increases in utility rates (ranging from 3.3 to 4.5%) to address aging infrastructure and wholesale cost increases.
Provides funding for the next phase of the cross-cultural feasibility study, including partnership assessment and potential financing.
The COVID-19 pandemic and resulting economic slowdown heavily impacted the city. The budget overcomes a $16 million a year shortfall through a mix of one-time and short-term fixes. These include the transfer of $6 million to the General Fund from the CIP, elimination of vacant staff positions, an ongoing hiring freeze, and the incorporation of additional revenues (1% property tax and Basic Life Support Fee). 
As City Manager Brad Miyake noted in his transmittal letter earlier this year: "This budget creates a 'bridge' to keep Bellevue on solid financial footing. Critical discussions and potentially difficult decisions will be necessary early next year and beyond as we learn more about and deal with the aftershocks of the pandemic and structural deficit."
Monday's adoption marks the conclusion of a budget process that began in June with the council's biennial Budget Workshop. Beginning in October, councilmembers participated in a series of deep-dive weekly public briefings. Public hearings were held on July 27, Sept. 21 and Nov. 23. In addition, public input was provided through performance surveys, emails and phone calls. 
More details can be found in the council agenda packet materials. The full meeting is available for online viewing courtesy of Bellevue Television.