360-degree photos of Tyee Community Gym.
To view: using mouse - click once to stop motion, click & drag to pan photo up, down, left and right; scroll to zoom in or out.  
Entrance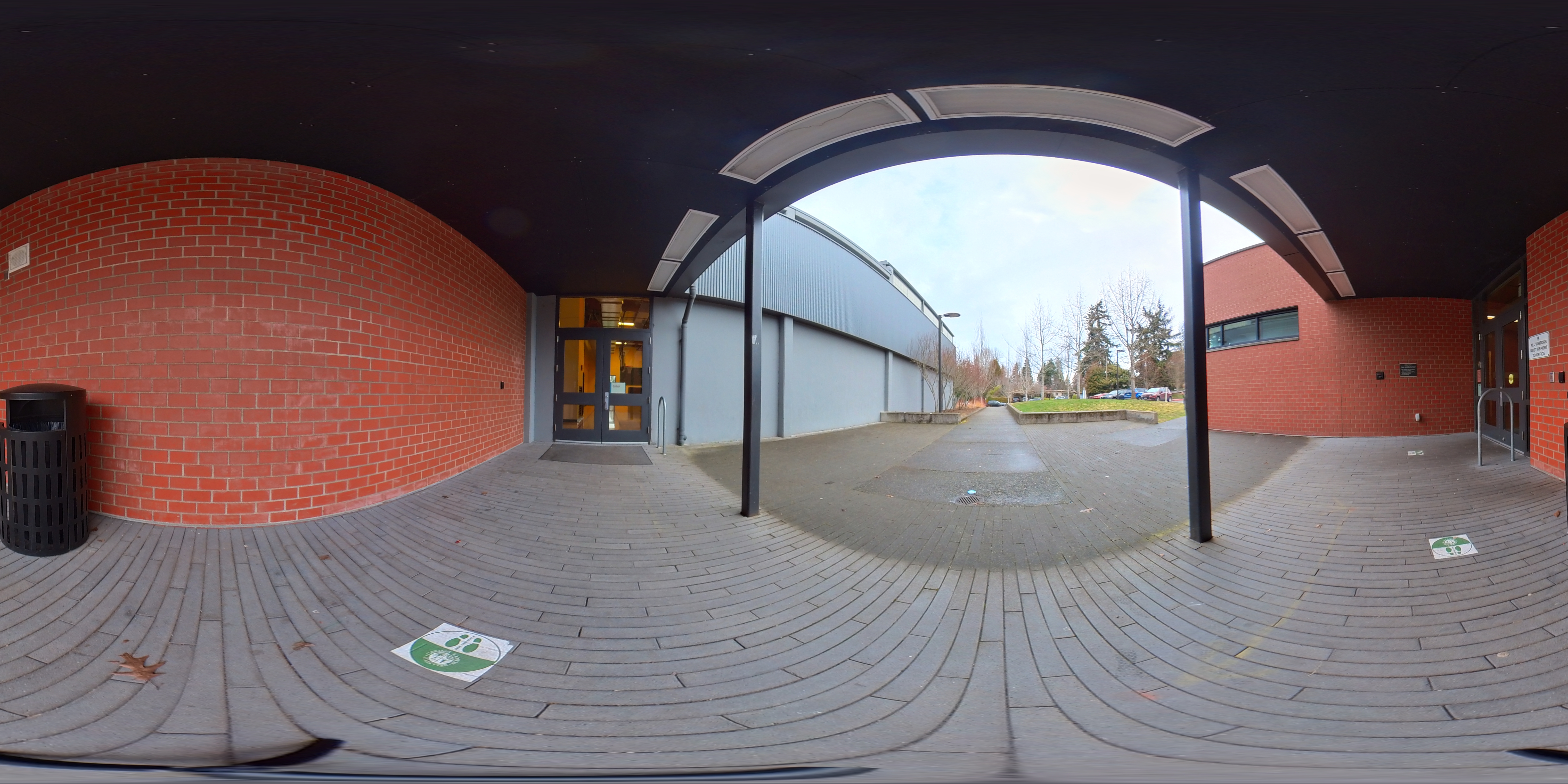 Main entrance into Tyee Community Gym, from parking lot. 
Indoor Court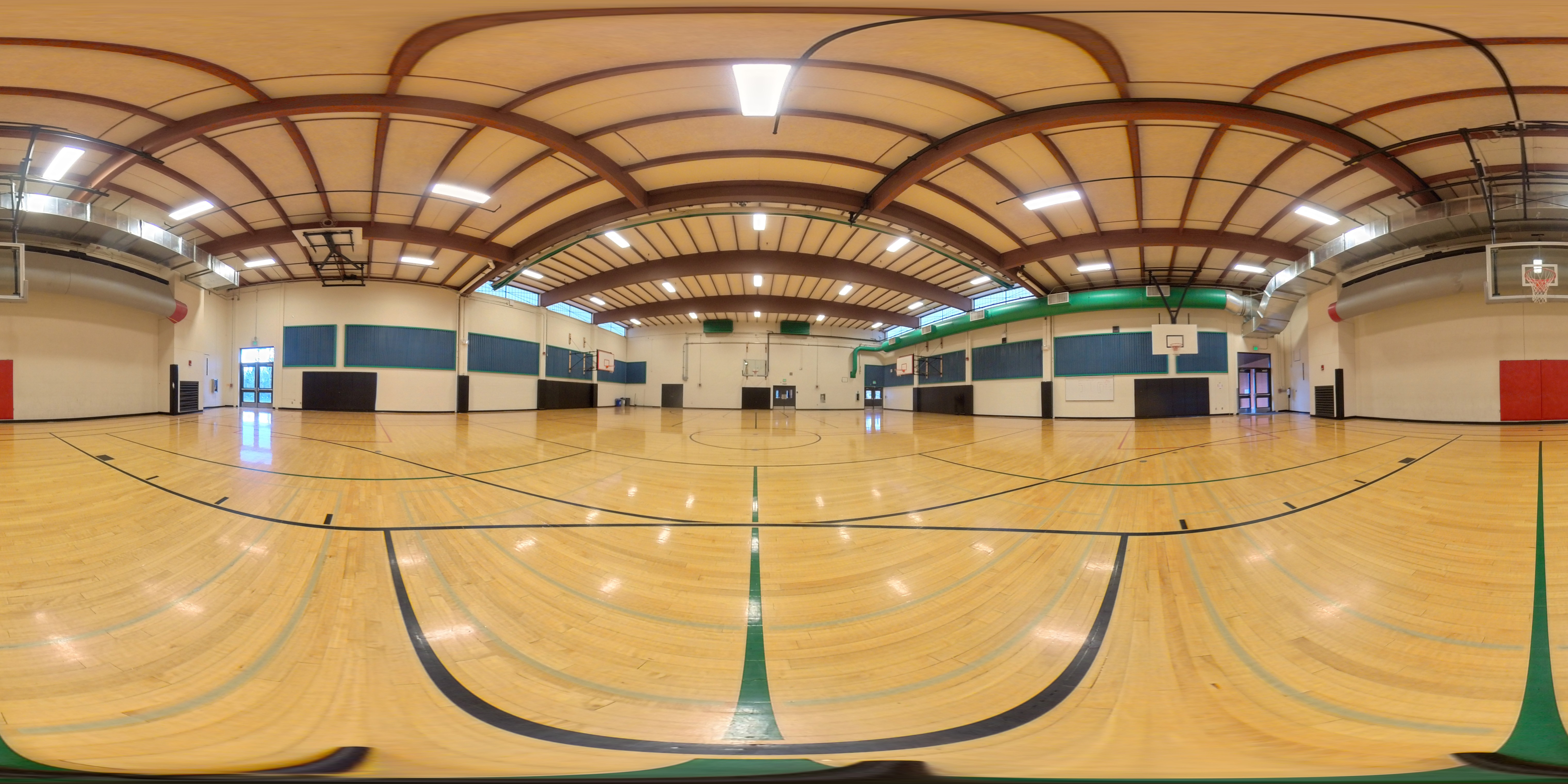 Indoor courts at Tyee Gym
Restroom Area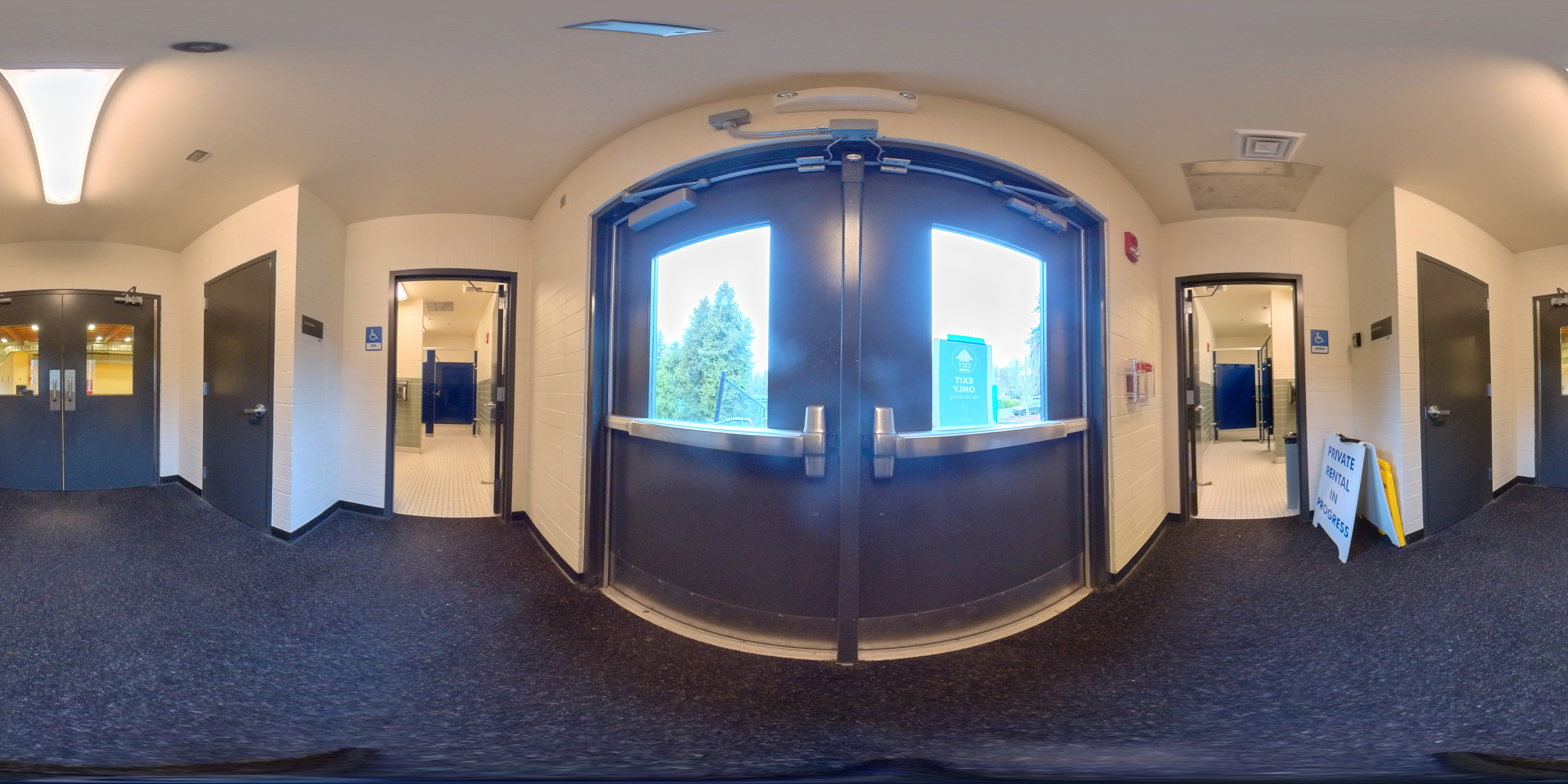 Restroom area and side entrance.