360-degree photos of indoor rental space at Northwest Arts Center
To view: using mouse - click once to stop motion, click & drag to pan photo up, down, left and right; scroll to zoom in or out. 
Studio B: Multi-Purpose Room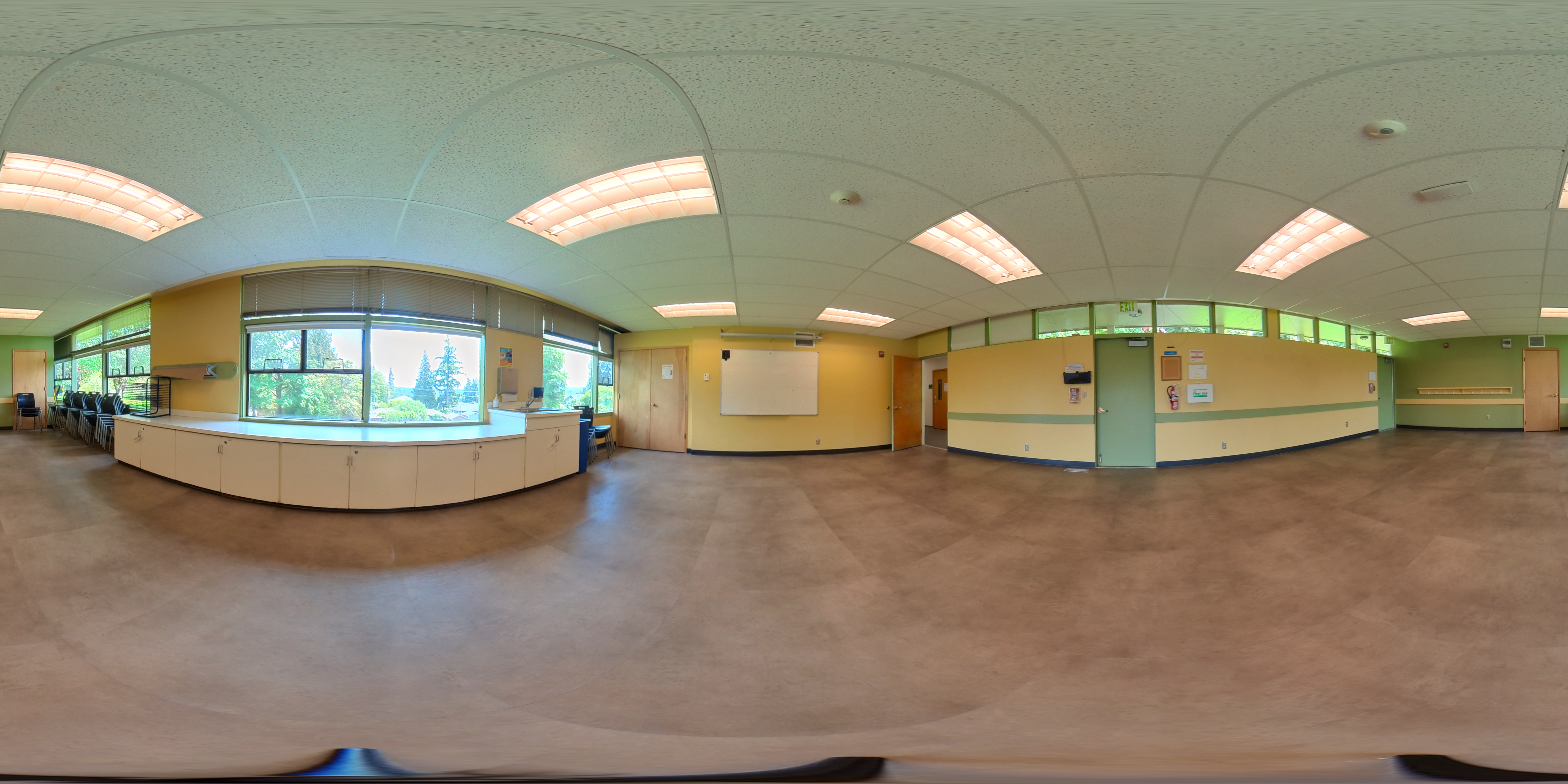 This medium-sized classroom includes a pull-down projection screen, long countertop, sink, large white board, folding tables and chairs. Renters can enjoy a view of the community center's grounds and mountains on the horizon.
Studio C: Meeting Room with Kitchenette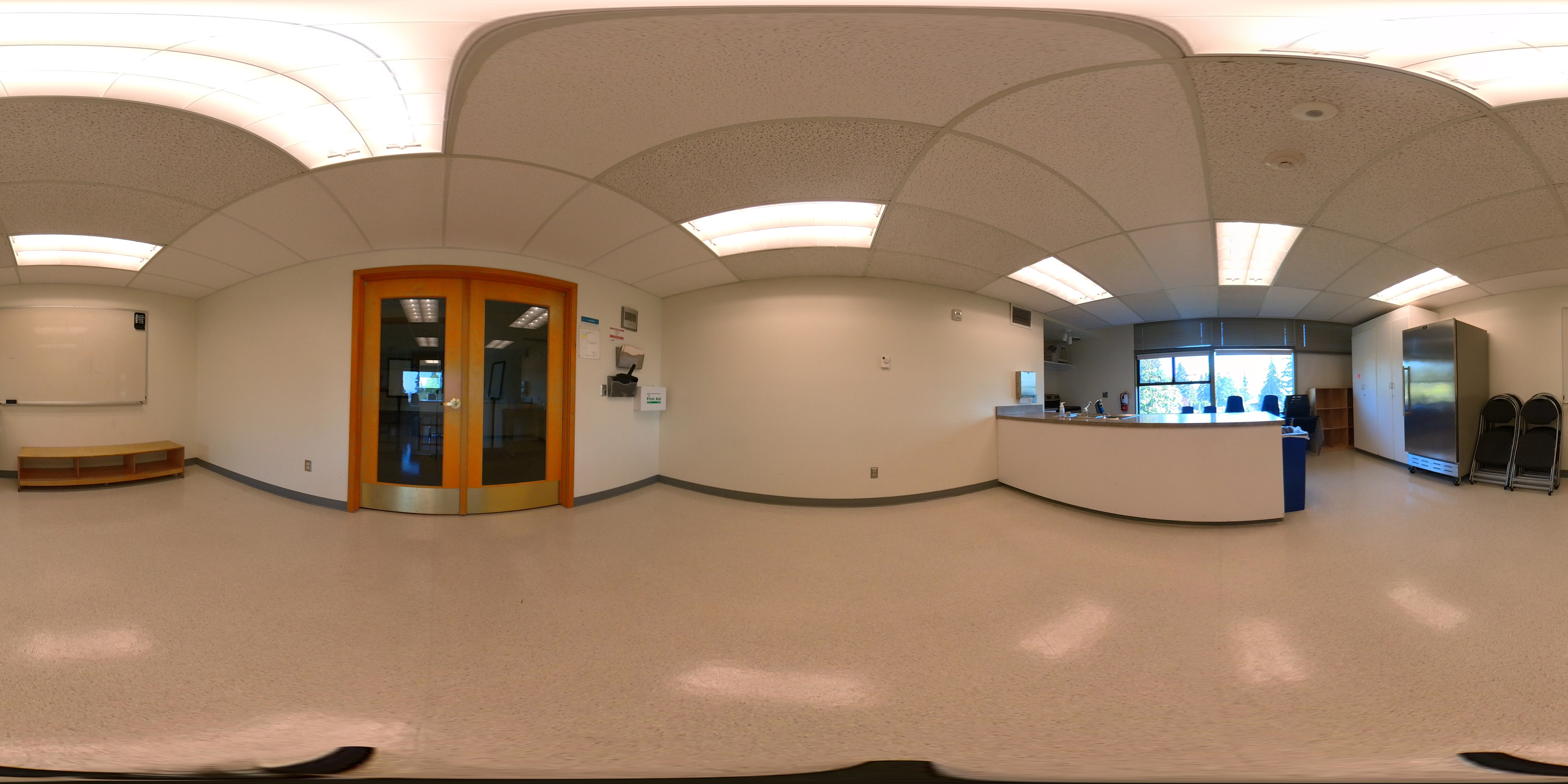 This small room includes an oven range, refrigerator, microwave, sink, dishwasher, folding tables and chair.  
Studio D: Dance Studio/Event Space
This large room has a sound system, cathedral ceiling, full-size mirrors, ballet barres, beautiful wood floors and natural light.