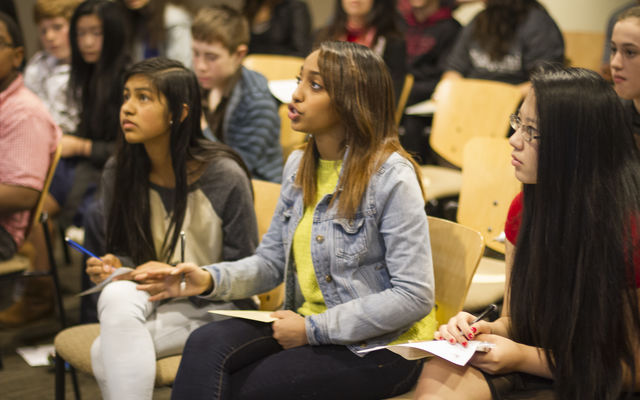 Preregistration open until April 14
With a nod to the Oscar-nominated international blockbuster, Bellevue's 2023 Youth Involvement Conference comes with an RRR theme, in this case "R3: Rebuild. Reconnect. Reimagine." Hosted by Bellevue Youth Link, the conference will be on Saturday, April 22, 9 a.m.-3:30 p.m., at City Hall, 450 110th Ave. NE. Space is limited. Preregistration via Eventbrite is required by April 14.  
Since the early 1990s, the city has hosted the biennial youth conference to give Bellevue teens an opportunity to learn leadership skills, identify priorities for youth in the community and connect to volunteer opportunities.  
At this year's conference, Bellevue middle and high school students will explore topics ranging from diversity, equity and inclusion; youth mental health; environmental sustainability; financial literacy and more. Student-led workshops will also explore middle to high school life transitions and other youth-related issues in the community.  
Christian Paige, an Emmy-nominated spoken-word artist and local advocate for diversity, equity and inclusion, will be keynote speaker. In the afternoon, participants will be asked to provide recommendations and vote on top youth priorities. 
A continental breakfast and lunch are provided. Bellevue School District students may also earn six community service hours for attending and completing the conference. 
The conference is open to all Bellevue middle and high school students in public, private and other learning communities. 
For more information, please email youthlink@bellevuewa.gov or call 425-452-2846.
Bellevue Youth Link is a national award-winning youth leadership and community service program that engages young people in community leadership through the Bellevue Youth Council and Youth Link Board, which advises the city manager on youth-related topics and initiatives.