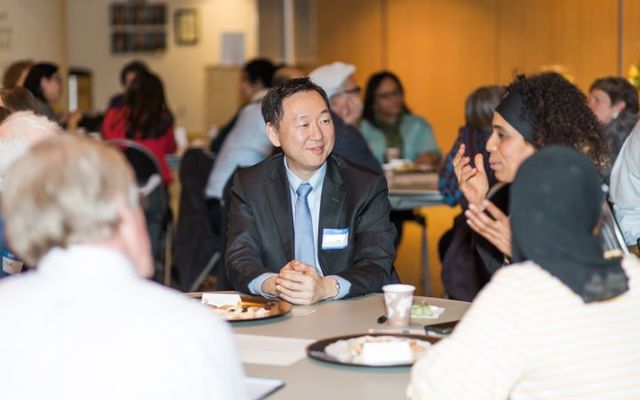 The entire community is invited to join the eighth annual Cultural Conversations Evening Forum, "We Carry our Stories." The virtual event will be Wednesday, April 6, 6:30-8 p.m.
The evening will feature local storytellers sharing how they have been shaped by history, cultural expectations and migration, either by choice or by necessity. They will further discuss how they have used their experiences to provide support to others. 
A Congolese Bellevue College student gained an understanding of the freedom of vulnerability and transparency through his experiences during the pandemic and the movement for racial equity in the U.S.
A Latina community connector who grew up near the Mexican border has a passion to help individuals navigate 'where they are, to where they need to be.' 
A reflection will take place on how the community of Bellevue and the Eastside serves as a support to 'Welcome the World' in these challenging times. 
Storytelling will be followed by small breakout room conversation.
For more information, to register for the event and receive the Zoom link, or for accommodation needs, please contact neighborhoodoutreach@bellevuewa.gov or call 452-452-6836.
Cultural Conversations, now in its 12th season, has transformed relationships and perspectives among diverse women in our community through education and storytelling by providing a safe space for community connection. 
For alternate formats, interpreters, or reasonable accommodation requests, please phone 425-452-6917 (voice) or email cross@bellevuewa.gov. For complaints regarding accommodations, contact the city's ADA/Title VI administrator at 425-452-6168 (voice). If you are deaf or hard of hearing dial 711. All in-person meetings are wheelchair-accessible.