Published October 14 2021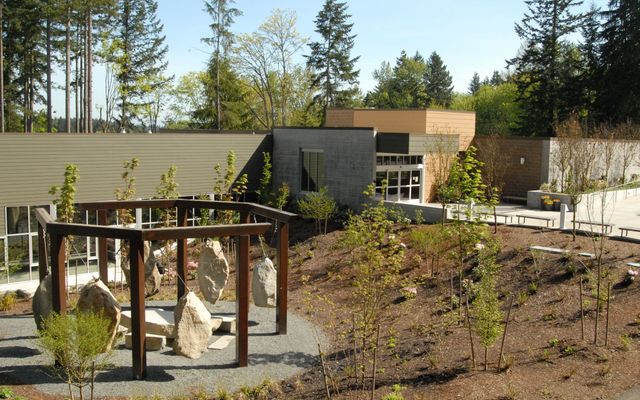 Visitors to Bellevue's indoor recreation facilities – as well as performance/conference venues, bars and restaurants – will soon be required to show proof of full COVID-19 vaccination or a negative COVID-19 test result, in compliance with Seattle – King County Public Health regulations. The new rules, which apply to the entire county, will go into effect on Oct. 25. 
The city's recreation facilities subject to the new requirements include community centers, environmental education visitor centers and the Aaron Education Center at the Bellevue Botanical Garden. 
Based on the King County Health Officer Order, Parks & Community Services recreation facilities will require people ages 12 and older to show proof of full COVID-19 vaccination or a negative COVID-19 test result within the last three days to enter and participate in indoor programs and activities.
The purpose of the vaccine verification is to keep customers, staff and the community safe as the Delta variant continues to spread in King County. Close to 94% of eligible Bellevue residents are vaccinated against COVID-19, according to public health data.
Valid forms of verification include:
Vaccination card
Photo of vaccination card
Record from MyIRMobile.com 
Printed record from vaccine provider or MyIRMobile.com
Negative COVID test taken in the last 72 hours.
More information in multiple languages on how to obtain and present verification is at KingCounty.gov/verify. The site also has resources for businesses subject to the new requirements; Bellevue's COVID-19 Business Resources page also has helpful information. For COVID-19 testing locations and resources, visit KingCounty.gov/covid/sites.