Published February 23 2018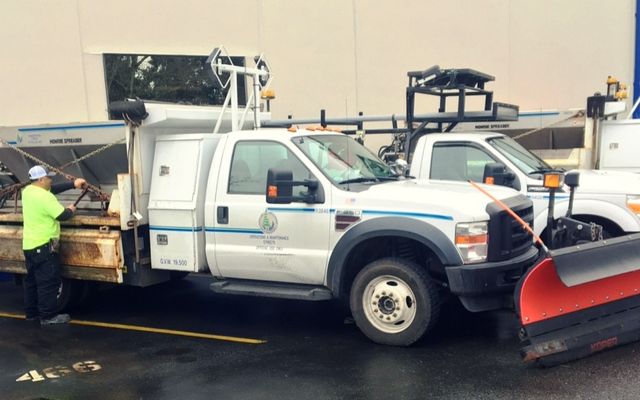 Header Image

2/23/18 Update:
The latest information is showing slightly milder conditions this afternoon (Friday) and tonight than expected, which will limit snow concerns for the city. Roads should be above freezing this afternoon with no road snow accumulations expected, but up to a half inch possible roadside in the early afternoon. Expect any snowfall to affect this afternoon/evening's commute. Please travel carefully.

The possibility of snow will continue into the weekend. Expect rain showers to increase Sunday afternoon/evening with snow levels lowering again to near 500 ft.
All available snow and ice response equipment has been loaded and crews are currently being dispatched to staging areas throughout the city.
2/22/18 Update:
According to the National Weather Service, most lowlands will see an inch or less of snow Friday into Friday night. Again, street and other surfaces are expected to be slippery. Please travel with caution.
Original 2/21/18 post:
The latest forecast models show that Bellevue has a chance of mixed rain/snow showers late this afternoon and into tonight. Accumulations should be low, but temperatures dropping into the 20's overnight raise the chances for icy roadways.
Drivers and pedestrians should travel with caution.
Snow and Ice response equipment is loaded and on stand-by for deployment. Both Transportation and Utilities are on extended shifts through the night and into tomorrow afternoon.
Some icy weather tips:
Be prepared: Information is available at Emergency Preparedness. Preparedness tips are also available at Take Winter by Storm.

To report a power outage, please call Puget Sound Energy at 1-888-225-5773; you can also report it online and check PSE's outage map;

When driving, if the power is out and traffic signals are not working, treat the intersection as a four-way stop.
For emergency information and tips, please check Extreme Weather Response and the city's Twitter page.
Additional information can also be found on National Weather Service homepage.