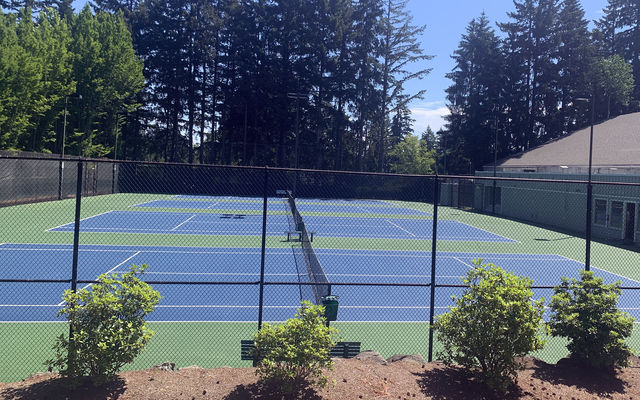 Tennis anyone? The city has now reopened outdoor tennis courts in 16 parks. The four managed outdoor courts at Robinswood Tennis Center will be in play, with reservations required, on Monday, June 1.
Outdoor tennis courts are open from dawn until dusk at Bellevue parks including: Cherry Crest, Crossroads, Eastgate, Enatai, Goldsmith, Hidden Valley, Highland, Hillaire, Ivanhoe, Killarney Glen, Lakemont, Lakemont Highlands, Norwood Village, Sunset, Westwood Highlands and Zumdieck.
Signage will be posted at each site, reminding players to practice physical distancing by staying at least six feet apart. Anyone can play singles; only members of the same household may play doubles. No teaching, coaches or extra non-players will be allowed on the courts.
Reopening of the outdoor courts at Robinswood is a result of clarifications to the governor's order easing restrictions on outdoor recreation. Those courts will be open Monday through Friday 9 a.m. to 5 p.m., and must be booked in advance at 425-452-7690. No walk-ins.
The latest information on city closures and actions in response to the pandemic is available at COVID-19. 
Published on 05/29/2020