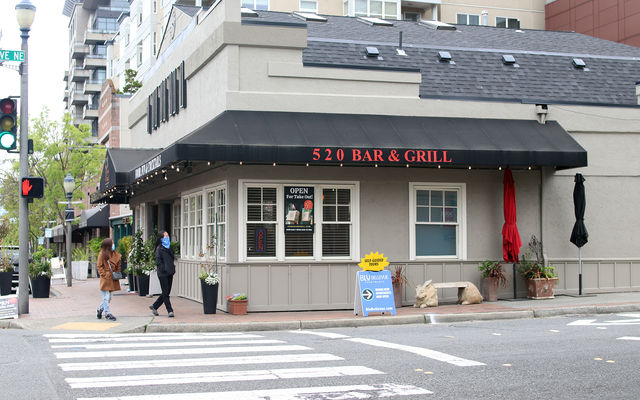 'Support Local' efforts key for small businesses facing tighter restrictions
The City of Bellevue is reminding and encouraging residents to support local shops, restaurants and organizations after Gov. Jay Inslee announced a four-week tightening of public health restrictions. The new restrictions are in response to rapidly climbing COVID-19 case numbers in the state. 
The public can be a key part of the effort to keep local businesses afloat through the pandemic, especially heading into the critical holiday season. 
"We must do what we can to ensure our local business owners, who have worked so hard already to weather the pandemic, have a fighting chance to make it through another round of restrictions," said Bellevue Mayor Lynne Robinson. "If we each commit to following public health guidelines while intentionally supporting local businesses wherever and however we can, our community will emerge sooner and stronger together."
There are a variety of ways for residents to adapt their consumer behavior in relatively minor ways that may in turn provide meaningful support to local businesses.
Shop locally online from the many local establishments equipped with a web store. Many retail locations offer curbside pickup or private store appointments, which still are allowed within the current restrictions. Special business features are also available through the Bellevue Downtown Association's Heart of Bellevue feature to learn more about the businesses operating in downtown Bellevue.
Utilize curbside pick-up or delivery from local restaurants. While indoor dine-in service is restricted, take-out is available. The What's Open Eastside online map shows which restaurants are open and their service options. 
Embrace the season and dine outdoors. While indoor dining is restricted, outdoor dining is allowed (limited to a maximum of five people per table) and many restaurants have expanded outdoor dining areas or made their outdoor spaces more comfortable for year-round al fresco service. Call ahead to understand availability and amenities. 
Get (and give) gift cards. Purchasing gift cards now for post-COVID outings gives local shops, attractions and restaurants a boost when they need it most. Gift cards are also an easy way to shop for the holidays and offer something to look forward to. 
Keep physically active online. While fitness facilities and gyms are closed for indoor operations, many have online programing. 
Share your favorites. Sharing positive business experiences and products helps spread the word about local businesses, especially small shops, and can help businesses establish a following that will continue beyond the COVID-19 pandemic. 
The City of Bellevue is helping restaurants expand their outdoor dining options and has issued temporary use permits for restaurants, retail stores and entertainment companies to operate in expanded outdoor spaces. This allows them to increase their business capacity, while remaining in compliance with Safe Start Washington's health and safety requirements. 
"As a city, our goal is to make it easier for businesses to continue operating within current health guidelines and make it as effortless as possible for the public to continue supporting them in a safe way," said Bellevue's Chief Economic Development Officer Jesse Canedo. 
The City Council recently approved an ordinance that removes some restrictions for certain temporary use permits during the pandemic response, and has approved $660,000 in financial support for small businesses and business support organizations. The city is also continuing to offer business assistance through (re)Startup425 to help small businesses adapt and navigate all available sources of relief. 
The governor's latest restrictions are in place until at least Dec. 14. To find out more about how to support local businesses or to find business assistance resources, the city has information available on a dedicated business resources page.
Published on 11/17/2020