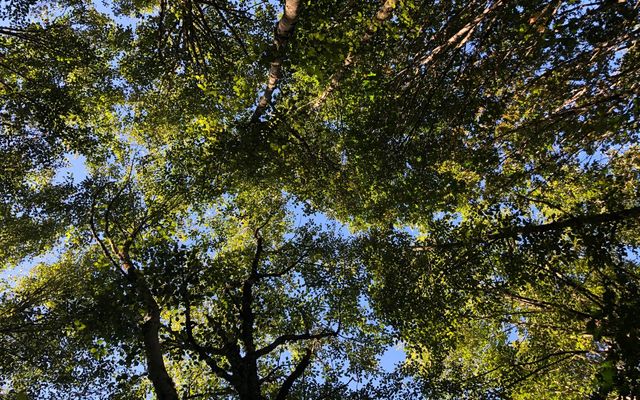 Hundreds sign up for free trees 
The colors of autumn are beginning to appear on trees in our area and the rain is starting, which means it's a good time for planting new trees. Over the Oct. 9-10 weekend, Bellevue city staff and volunteers will send more than 700 trees to new homes with residents and community organizations in Bellevue as part of the Trees for Bellevue program.
The giveaway is made possible by partnerships with the King Conservation District and local conservation group 300 Trees. Residents and community organizations could apply through August to receive trees during the fall giveaway, and applications ended up outnumbering available trees. 
The effort is a way to directly involve the community in reaching the city's goal of achieving a tree canopy in Bellevue covering 40% of the city's land area by 2050 and enhancing Bellevue's reputation as a "city in a park." To reach the tree canopy goal, it is estimated that 75,000 trees will need to be planted in Bellevue over the next 30 years, or approximately one tree per Bellevue household.
People who live near trees generally experience less stress, have lower prevalence of certain health conditions and mental illness, do better in school and have more community connections, among many other benefits. As a way to ensure all communities have the chance to receive these benefits, Bellevue uses a national tree equity score to provide equitable outreach with tree education and planting campaigns and prioritize neighborhoods with lower tree canopy.
Volunteers are still needed to help hand out trees at the giveaway on Saturday and Sunday and to help tree recipients who are unable to plant their own trees later in the month. Available volunteer slots are listed on the giveaway's volunteer website.
If you weren't able to register for a free tree during the fall giveaway, find out the best ways to select, purchase and plant trees for success at Trees for Bellevue. In addition, 300 Trees typically holds a tree giveaway in the spring each year. The Parks & Community Services Department also hopes to resume volunteer opportunities such as Stewardship Saturdays, which empower residents to help preserve our natural environment and plant trees.